Prep for spring camping with FSA essentials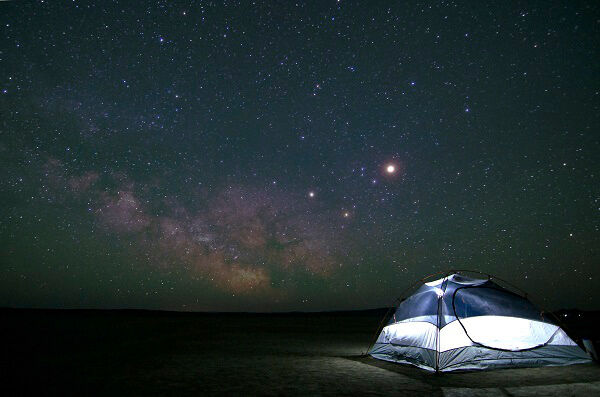 March 20, 2016 is the first day of spring. If you consider yourself the outdoorsy type, this is one of the most exciting days of the year. Whether you're an avid camper, hiker or hunter, the early spring is the perfect time to reconnect with nature.
Of course, whenever you're venturing out, you're likely miles away from the nearest hospital or clinic, which can certainly make things difficult in the event of an emergency. A first-aid kit is a must for any outdoor enthusiast. And, if you have a flexible spending account (FSA), your benefits will cover all the essentials you'll need.
From our extremely popular Johnson & Johnson All-Purpose First Aid Kits to our trail-ready Adventure Medical Kits, your FSA can help keep you and your loved ones happy and healthy year-round!
Whether you're picking up a new first-aid kit or supplementing your own, make sure you bring along these FSA essentials this spring.
Elastic bandages
Elastic bandages have innumerable benefits in a first-aid capacity, from being used as a tourniquet, fashioned into a sling or to immobilize an injury. These are available with both self-adhesives or fixed into place with bandage clips.
Shop for elastic bandages at FSAstore.com
Tweezers
These simple implements are extremely valuable in the outdoors when removing splinters, bee stingers and even ticks that have become impacted in the skin. Be sure to pack some isopropyl alcohol wipes to sterilize tweezers before each use.
Scissors
Scissors are another indispensable tool to keep in your first aid kit, which are extremely helpful in cutting bandages to place over a wound, removing damaged clothing to apply first aid and many other practical uses around the campsite.
Butterfly bandages
While every first aid kit will contain a large selection of bandages and wound dressings, butterfly bandages are a priority that are extremely helpful in the event of a serious accident. These bandages are used to seal up cuts large and small, but are unique in that they are designed to close deeper cuts so they can begin to heal and be protected from environmental hazards.
Instant Cold Packs
In the event of a muscle or joint injury, inflammation is the primary source of pain and discomfort that you'll face on the trail. Your first aid kit should include an instant cold pack that can be placed on the affected area to reduce pain and swelling.
Antiseptic Solution
Every first aid kit should have antiseptic solution like rubbing alcohol, antiseptic solution or spray that can be used to disinfect wounds, as well as first aid kit tools. Antiseptics are invaluable for their role in preventing infections and other major complications.
Hydrocortisone Cream
Whether you're exposed to mosquito bites, poison sumac or poison ivy, fighting an uncontrollable itch in the backcountry will put a quick end to your enjoyable trip. Hydrocortisone cream is a proven topical anti-itch cream that can tackle a wide variety of skin conditions.
Medical gloves
Medical-grade gloves are a must for any first-aid kit to prevent outside contamination when treating wounds and other injuries. Be sure to pack non-latex gloves as some individuals may have a latex allergy.
Over-the-counter (OTC) medications
These products are covered by an FSA with a prescription from a doctor, so make sure to pack a full slate of medications in your first-aid kit, including pain relievers, anti-diarrheal medication, laxatives, antihistamines, cough/cold medications and anything else you may need on the trail.
Shop for First Aid Treatments with your FSA
Please note: items containing medication will require a prescription for FSA reimbursement.
Start from Scratch!
If it's time to start over with your first aid kit, FSAstore.com has the right choice for your budget and activity level.
Shop First-Aid Kits at FSAstore.com