Shop our selection of diagnostic products and save with your FSA account. Make the most of your savings benefits today.
Search Results
All products are FSA eligible.
No products were found matching your selection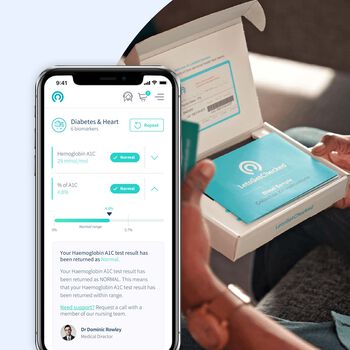 FEATURED BRAND
Get to know your health
Test almost anything — from the comfort of your own home.
Showing 1 - 0
of 0 products
Diagnostic Products
<p>Having trouble staying on top of your health? Stay informed and healthy with our selection of FSA eligible diagnostic products and health monitoring devices including thermometers, pulse oximeters, personal EKG monitors, and more.</p> <p>When <a href="https://fsastore.com/home-health-care/diagnostic-products/thermometers">choosing the best thermometer</a> for you and your family, there are many options available. Temporal thermometers &mdash; also known as no-touch thermometers &mdash; use an infrared scanner to accurately and quickly measure the temperature at the forehead, body, and even surface temperature from up to 2 inches away. Simply aim the thermometer at the forehead for touchless temperature reading. The infrared technology is ideal for safe and hygienic no-contact use and provides quick results on an easy-to-read backlit screen (ideal for nighttime reading), and alerts you with high-temperature warning. This type of thermometer offers silent mode so it can be conveniently used even while your baby is asleep. They are safe to use on all members of the family.</p> <p>Popular among moms, kid-friendly digital ear thermometers use infrared technology to provide accurate temperature readings inside the ear canal in only a few seconds. They offer measurement modes like ear temperature, object temperature, or ambient temperature, and features like visual fever alarm and reading memory storage.</p> <p>Features like an <a href="https://fsastore.com/home-health-care/diagnostic-products/blood-pressure-monitors">EKG monitor </a>conveniently tracks heart health in the comfort of your own home. The monitor stores up 90 measurements on the device and unlimited measurements with wireless Bluetooth connection to the mobile app.</p> <p>If you&rsquo;re looking to check how well your heart is pumping oxygen through your body, try pulse oximetry. It&rsquo;s a non-invasive, painless test that measures your oxygen levels in your blood. <a href="https://fsastore.com/home-health-care/diagnostic-products/oximeters">Pulse oximeter</a> is a small, clip-like device that attaches to a body part, like a finger or an earlobe, and gives accurate and reliable readings so you don&rsquo;t have to worry how to read your results.&nbsp;</p> <p>Hit your personal health goals and keep everyone in your family their healthiest selves with FSA eligible diagnostic products.&nbsp;</p>