10 fall superfoods to stock up on this season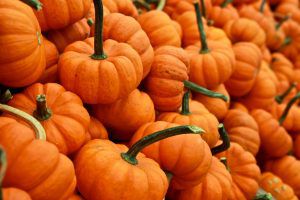 A flexible spending account can help keep you healthy in many ways, but a healthy diet with "superfoods" goes a long way. What are these superfoods? These foods are healthy, seasonal products right in time for autumn!
How are superfoods relevant to overall health?
Keeping you in good health is our top priority at FSAstore.com, and using your flexible spending account (FSA) can be a key part of it.
Here are 10 nutritious fall superfoods:
Apples
When it comes to apples, many people get excited about fall apple picking with friends and family. Right now is the perfect time to start planning your fall apple picking outing. Apples are a great source of fiber and vitamin C. Something important to remember is to make sure you eat the skin since nearly all of the nutrients are found here!
Cauliflower
Cauliflower is a great addition to a diet, whether you steam it or eat it raw on a veggie platter. This vegetable contains vitamin C/K and beta carotene, and sulforaphane, a sulfur compound that has a proven ability to kill cancer stem cells, and slowing tumor growth.
Butternut Squash
One of the easiest-to-cook vegetables is butternut squash, which can be great roasted or pureed. Butternut squash is a great source of vitamin A/C, potassium, fiber, folate and magnesium.
Sweet Potatoes
Sweet potatoes are a tasty addition to any meal. Not only that, but they're a welcome source of beta-carotene, an antioxidant that can ward off free radicals that can damage cells and speed the signs of aging. Similar to butternut squash, sweet potatoes are a good source of vitamin A, as well as dietary fiber, potassium, niacin, riboflavin and more.
Cranberries
Whether you're making cranberry sauce or baking using cranberries this fall or ahead of Thanksgiving, cranberries are a staple among people's fall meal planning. These low-calorie fruits are packed with antioxidants, as well as dietary fiber, vitamin C and manganese.
Leeks
Fall is soup season, and leeks can instantly boost any soup, stuffing or casserole. Leeks are one of the best sources of vitamin K available. In addition to vitamin K, leeks also contain various other vitamins/minerals including manganese, copper, folate, as well as iron and vitamin C.
Fennel
As part of a salad or other dishes, fennel can add a lot of flavor. The flowering plant has a distinct flavor, hits its peak in the fall months and is also a ready source of protein, fiber and potassium.
Concord Grapes
Grapes are perfect as a salad topper, jams or a quick snack. They have the additional perk of being low-calorie snacks, and may contain trace amounts of fiber, calcium and potassium.
Brussels Sprouts
Brussels Sprouts hit their flavor peak in fall, and can be a quick, easy and nutritious side dish for weekday meals or big get-togethers. These vegetables are nutritional powerhouses, as they contain a huge variety of vitamins/minerals, including vitamin C/K, folate, manganese, as well as fiber, vitamin B1/B6, copper, potassium, phosphorus and much more.
Pumpkin
You'll be seeing plenty of pumpkins popping up as fall gets underway. Gourds often don't get enough credit for their culinary potential and nutritional value. Pumpkins are a good source of beta-carotene, as well as C/E, potassium, riboflavin, copper and manganese. Always opt for fresh pumpkin over canned, as fresh pumpkin is more nutrient-dense and free of preservatives.
Stay on top of your health by using your Flexible Spending Account for everyday products and medical services! Shop and learn more at FSAstore.com!