10 FSA-eligible items to keep theme parks fun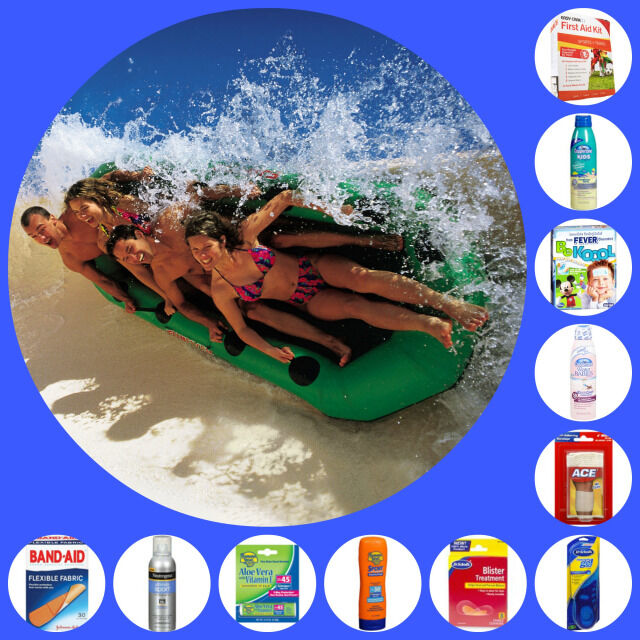 Here are the top 10 FSA eligible items you should bring:
1. First aid products or a travel first aid kit. Bring along band-aids for cuts and scrapes and antibiotic treatment to disinfect and fight infection. Waterproof band-aids are particularly great for those water rides.
2. Mix a few different types of kids' theme band-aids from Disney Princesses to Cars to Toy Story into your first aid kit to make boo-boos less agonizing.
3. Sunscreen, sunscreen, sunscreen. Stay hydrated and out of the sun as much as possible to avoid sunburn and heatstroke. Bring a few sunscreen bottles for the family (FSAstore.com carries FSA eligible sunscreens for kids and babies, too), apply 30 minutes before you go outside, and reapply after water rides or sweating. Sunlight is most intense between 10 am and 4 pm.
4. Protect your lips with FSA eligible sunscreen lip balm. The Solar Sense Clear Zinc Stick for Face and Lips with SPF 50, covers the face and lips and can even be used on your ears or back of the neck. The hypoallergenic lip balm is easy to carry around and offers broad spectrum sun protection with a soothing touch of Aloe and Green Tea.
5. If you're a theme park at night, be sure to spray on mosquito repellent. Try this FSA eligible sunscreen with mosquito repellent.
6. Wear loose-fitting clothes, a hat, and comfortable shoes to walk around the park. Tie up long hair on rides and avoid open-toed shoes. Shoe inserts and arch supports provide shock relief and keep feet comfortable in casual shoes and sneakers.
7. Blister treatment and callus cushions are handy for foot discomfort, too.
8. If you've ever injured your ankle or knee, a brace could give additional support. Since you'll be on your feet a lot and waiting in long lines, wear a brace for compression.
9. Cold packs provide instant relief for boo-boos, insect stings and scrapes, so that kids can go back to enjoying the rides.
10. Trying to break a record by going on many rides may seem like a fun idea, but it can also lead to motion sickness. Don't eat any large meals before jumping on a ride, and keep FSA eligible motion sickness wrist bands for kids nearby.