15 favorite FSA eligible products for March 15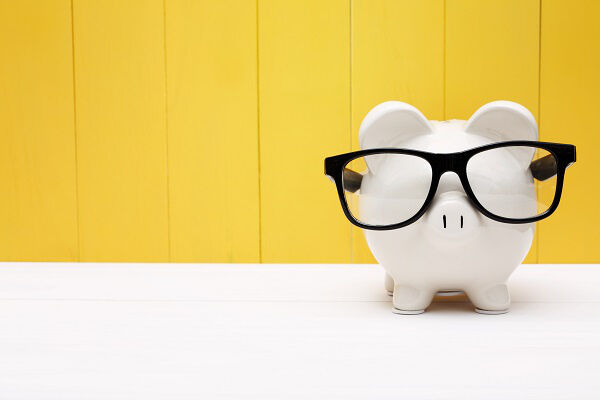 Today is an important deadline day for some with an FSA: the March 15 FSA Grace Period ends. FSA deadlines are different per plan and per employer, so it's best to track your deadline to make sure you use your FSA money in time or risk losing it.
You may have a Carryover instead of a Grace Period (you can't have both of these plan extensions), so it's good to ask your FSA administrator soon if you're not sure which one applies to your plan. Curious about more information?
View our Carryover vs. Grace Period video to hear more about these deadline extensions for FSAs. There are lots of everyday health care items you can shop for with your FSA. Check out the 15 favorite FSA eligible products we highlighted from our site before your deadline ends.
Here are our customers' 15 favorite FSA eligible products at FSAstore.com:
1) Ultimate Foot Circulator
The AccuRelief Ultimate Foot Circulator is a pain relief device (an electrical stimulator) designed to alleviate stiff muscles, increase circulation, and reduce swollen ankles or feet. Easily take the Foot Circulator with you during travel, keep it at work, or use it at home.
Shop for: Ultimate Foot Circulator
2) Kinsa Smartphone Thermometer
Use this thermometer with your smartphone (and its free app for iOS and Android)to easily monitor fevers, and share information with family members or your doctor.
Shop for Kinsa Smartphone Thermometer
3) Boogie Wipes Saline Nose Wipes
Boogie Wipes are kid-friendly, hypoallergenic, gentle alternatives to a dry tissue. These saline wipes can help with the common cold, allergies and dissolve mucus.
Shop for Boogie Wipes
4) MyPurmist Handheld Steam Inhaler
Dealing with sinus pain, allergies or a cold? The MyPurMist Handheld Steam Inhaler is a personal steam inhaler providing maximum humidity, washing away allergens, warm steam relief for cold and flu symptoms, moisture for sinus and nose, and any discomfort from sore throats.
Shop for MyPurMist Handheld Steam Inhaler
5) Adventure Medical First Aid Kits
Confidently explore the great outdoors with comprehensive first aid kits that'll take care of minor cuts, scrapes and nuisances to keep you moving along! Adventure Medical Kits come in variety kits for family, world travel, hunting, sports and more.
Shop for Adventure Medical Kits
6) reVive Acne Light Therapy
Get rid of acne in a drug-free way. reVive Acne Light Therapy uses non-UV light in an easy-to-use device that fights acne-causing bacteria.It reduces acne flare ups and other skin ailments.
Shop for reVive Acne Light Therapy
7) Icy Hot TENS Therapy
No matter what type of pain you're experiencing, you can get relief with the same technology doctors rely on with reusable, wire-free TENS therapy. Relieve painful muscles and joints with TENS therapy at different intensity levels, as well.
Shop for Icy Hot TENS Therapy
8) La Roche Posay Anthelios SPF 50 Primer and Sunscreen
Protect your skin from sunburn or other sun damage all year long. La Roche-Posay sunscreen can easily be used every day to protect your skin from the sun - winter, spring, summer or fall.
Shop for La Roche Posay
9) Back-A-Line Premiere BIOflex Magnet Lumbar Support
Experiencing lower back pain? Get the Back-A-Line with a curved lumbar pad to alleviate pain, and improve circulation in your body.
Shop for Back-A-Line
10) Medela Freestyle Solution Set
Use your FSA for breastfeeding supplies. The Medela Freestyle solution set contains a hands-free, double electric breast pump that allow you to pump anywhere (no electric outlet nearby necessary), disposable bra pads, lanolin, quick clean bags, quick clean wipes, breast milk bags, breast milk resource guide and a storage guidelines magnet.
Shop the Medela Freestyle Solution Set
11) Kenko Acupressure Mat for Back/Neck Pain or Back Pain
Acupressure focuses on relieving pain through pressure points. These Kenko mats create targeted therapy for specific pressure points to alleviate all types of pain.
Shop for Kenko Acupressure Mats
12) Opti-Free RepleniSH Multi-Purpose Disinfection Solution (2 pack)
Keep your contact lenses clean and sterile, reduce redness and discomfort, and focus on clear and comfortable vision with Opti-Free. You can use Opti-Free with silicone hydrogel and soft contact lenses. The multi-purpose disinfection solution kills bacteria that can lead to eye infections.
Shop for Opti-Free RepleniSH
13) QardioArm Wireless Blood Pressure Monitor
Easily use the Qardio Arm at home, work or during travel to wirelessly measure your blood pressure, and hook it up to your smartphone or tablet.
Shop for QardioArm
14) Dr. Scholl's Massaging Gel Supports
Get support for your foot and heel through massaging gel waves cushion supports from Dr. Scholl's. Dr. Scholl's offers enhanced gel support in the heel and arch, so you can stay comfortable on your feet all day.
Shop for Dr. Scholls Massaging Gel Mens Outrageous Comfort, Size 8-13
Shop for Dr. Scholls Massaging Gel Womens Outrageous Comfort, Size 6-10
15) Get a FSA Eligible Bundle
Want a variety pack of items? Browse our Bundles for items you need. Check out the newest including the FSA Goodies Bundle, FSA Blockbuster Bundle,Hi-Tech Health Bundle and MDSolarSciences Protection Pros Sunscreen Set.
Looking for even more ideas about eligible products to use leftover FSA dollars? Shop our Grace Period Product guide:
https://fsastore.com/learn-grace-period-guide-to-fsa-eligible-products.html