Your 2016 Mid-Year FSA Checkup!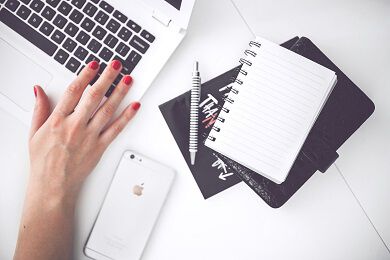 Summer is here and who can blame you for being excited? Long weekends, beach trips, and gorgeous weather are the norm, but June is more than just the peak of summer. If you're a flexible spending account (FSA) holder, now is a good moment to check on your FSA.
We are halfway through 2016, and we here at FSAstore.com want to help you make the most of your FSA while you can!
Tips for a Mid-year FSA Checkup:
Are you monitoring your spending?
Many FSA account holders have a December 31, 2016 deadline to use their FSA money. Plan-year deadlines vary by employer, and you may have a different one for your FSA. Some FSA plans also have deadline extensions, such as a Grace Period or a Carryover up to $500. Ask your FSA administrator about deadlines that apply to your account.
Need help estimating your total health spending for the year? Want to know how to apply your FSA? Use ourFSA Calculator.
Did you experience a Qualifying Life Event (QLE)?
Qualifying Life Events (QLE) are life-changing events that could affect your coverage. These include changes in marital status, changes in the number of tax dependents, employment changes, a change in residence, judgments, decrees or orders resulting from an annulment, legal separation or change in legal custody or becoming eligible for Medicare or Medicaid. Ask your FSA administrator whether you can make changes to your FSA at the mid-year mark or whether you have to wait.
If any of these life events happened or may be coming up in the future, be sure to speak with your benefits administrator.
Is it time for a checkup or specialist visit?
FSAs can cover costs associated with visiting many types of medical specialists. If you've been putting off an appointment, FSAs can cover a visit to the dentist, dermatologist or dentist, or if you've been looking into treatments like acupuncture or chiropractors, your FSA covers these!
Tip: For any questions about what is and is not covered, use our Eligibility List!
Save money on FSA eligible products!
Your FSA covers a huge range of consumer medical products, but you'd be amazed by how many items you use every day are covered by your employee benefit! An FSA can help you save on over-the-counter pain relievers, baby care products, contact lenses/eyeglasses, diagnostic products/equipment, braces and elastic supports, sunscreen, first aid products and so much more.
Tip: If you're curious about how far your FSA will take you, shop for FSA eligible products at FSAstore.com