If you ask most business travelers, they will tell you that they have a love/hate relationship with the practice. While it's certainly exciting to see and experience new places, the daily grind of flying and an ever-changing slate of hotel rooms can weigh on even the most savvy business traveler.
So if you had a way to avoid chronic pain issues and maintain your health during travel, you wouldn't turn it down, right? Luckily, if you have a flexible spending account (FSA), your benefit covers a huge range of eligible products that will do just that. Here's how to use FSA money to boost your health during your next business trip.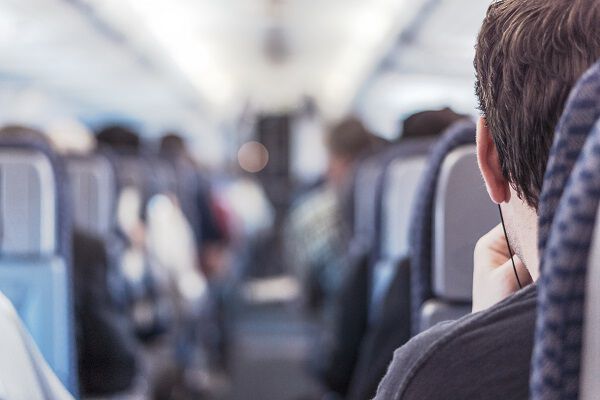 1. Orthopedic Neck Pillow
If you experience chronic pain issues from sleeping in an upright position, you may experience additional pain throughout your business trip. An orthopedic neck pillow can contour to the neck and shoulders, and can be used in conjunction with traditional pillows to provide a comfortable sleep position that alleviates pain.
Check Out: IMAK HappiNeck Orthopedic Neck Support
2. Acupressure Mat
Tackling pain on the road is tough, but instead of constantly resorting to over-the-counter pain relievers, acupressure mats may be the perfect solution. Acupressure mats target specific pressure points in the user's back, neck and shoulders to alleviate pain in various parts of the body. These mats are used to treat back/neck/shoulder pain, fibromyalgia pain and even migraines. Best of all, they are compact and can be stored in a suitcase with ease.
Check Out: Kanjo Memory Acupressure Mat Set with Pillow, Amethyst
3. Pain Relief Eye Mask
Pain relief eye masks are great options for business travelers who experience migraines, sinus pain or wake up with puffy eyes. After a short time in the refrigerator, these masks can provide cooling relief to fight pain and inflammation so you can wake up feeling your best.
Check Out: IMAK Eye Mask, Pain Relief
4. Sun Protection with Daily Moisturizer
Is your face feeling as refreshed as it could be before a major business excursion? Daily moisturizers are usually not FSA-eligible, but those that offer broad spectrum protection and an SPF of 15+ are eligible for reimbursement with an FSA as long as their primary purpose is sun protection. These products can help refresh the look of your skin and safeguard your skin from the harsh effects of UVA and UVB rays.
Check Out: MDSolarSciences Mineral Creme, SPF 50
5. Eyeglass Repair Kit
If you wear glasses, you know the nightmare of having your eyewear break while on the road. Luckily, a surprising number of eyeglass accessories are FSA eligible, from eyeglass repair kits to cleaning wipes to cleaning sprays. Prepare ahead of time for these emergencies to give you confidence on your business trip!
Check Out: Flents Eyeglass Repair Kit