5 FSA-eligible ways to have a safe Fourth of July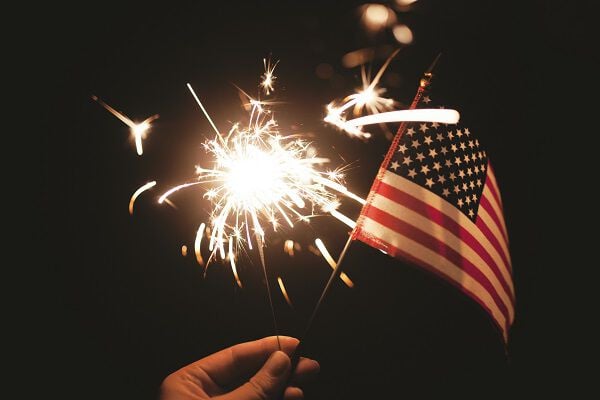 What day can possibly compare with the Fourth of July? It's an entire holiday that centers around enjoying the great outdoors, fireworks, grilling and spending time with those you care about. But as you prep your menu, send out invites and check the weather forecast, the safety of you and your family should also be at the top of your to-do list!
Your flexible spending account (FSA) covers a surprising range of products that will fit right into your Fourth of July planning and can create a safer environment to celebrate in. Here are a few FSA-eligible must-haves for your gathering!
First Aid Kit
Are you prepared for anything in the event of a medical emergency? Every home should have a fully-stocked first aid kit to administer care in the event of an injury, and with a large group of people to look after, this becomes even more of a necessity. First aid kits are stocked with bandages, wound dressings and more to help you stabilize an emergency situation until medical care arrives.
Check Out: Adventure Medical First Aid Kit Comprehensive
Sunscreen with Insect Repellent
Sunscreen is an FSA-eligible expense, but according to current IRS regulations, bug spray is not. Luckily, we here at FSAstore.com stock Bull Frog sunscreen, a qualified product that contains broad spectrum protection against UVA/UVB rays that cause sunburn and a DEET-free insect repellent to keep mosquitoes at bay all weekend.
Check Out: Bull Frog Sunscreen, Lip Balms and Sprays
Topical Anesthetics
A bee sting or insect bite can put a major damper on your holiday. Topical anesthetics are a great option to have around during your summer gatherings that can quickly ease the pain and itching that arises from bites and stings.
Check Out: Sting-Kill External Anesthetic Disposable Swabs with Benzocaine - 5 Ea
Sunburn Pain Relief
Try as you might to prevent them, sunburns can happen to the most dedicated sun protection experts, and the itching and burning that will follow can be a nuisance for days. Whenever your sun care regimen slips, make sure you have a topical post-sunburn treatment you can apply to keep the discomfort at bay.
Check Out: Solarcaine Aloe Extra Burn Relief Gel, 8 oz
Cold Packs
Last but not least, if you or family member suffers an injury over the course of your Fourth of July festivities, cold packs are always helpful to have around. Applying cold therapy to a sprain, insect bite or bruise can help relieve pain and combat swelling to speed the healing process.
Check Out: ACE Hot and Cold Compress, Reusable, 1 ea
For everything you need to keep your family healthy this summer, you can rely on FSAstore.com! We have the web's largest selection of FSA-eligible products to help you maximize the tax savings potential of your employee benefits!