Real Money: Back to school with a student athlete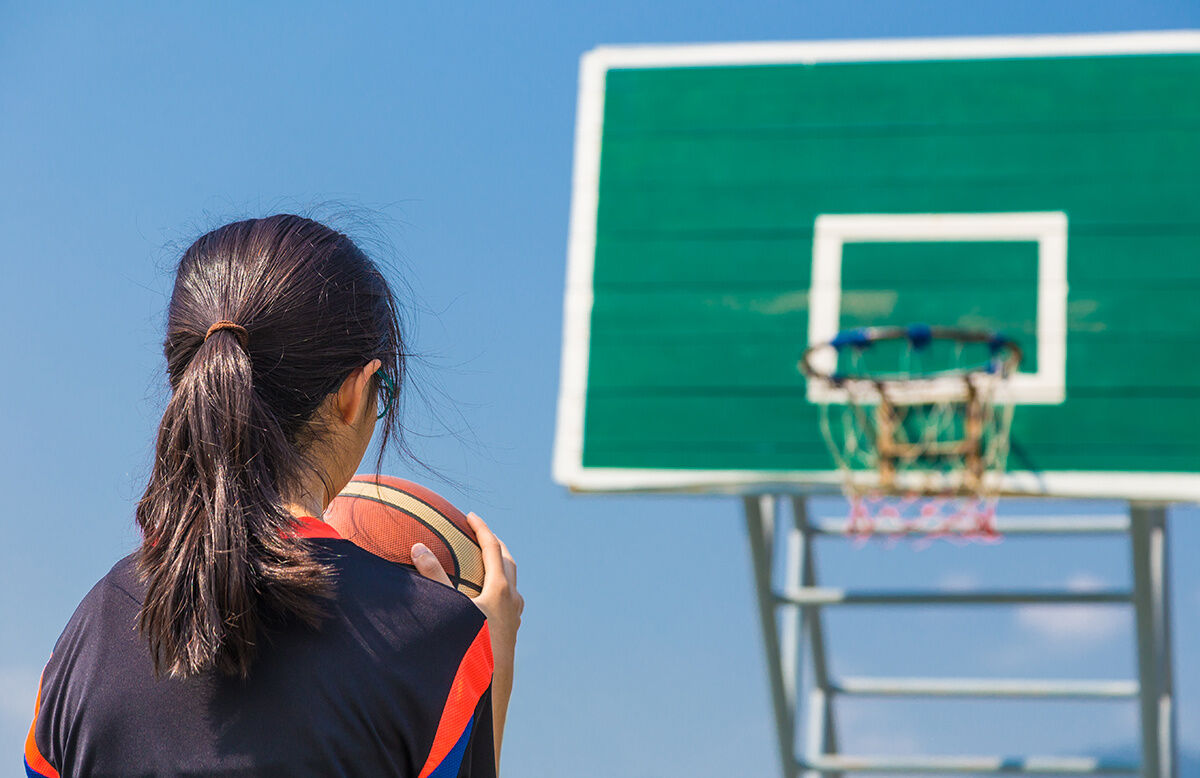 While it might seem a little soon to discuss back-to-school planning in mid-summer, across the country, schools are already prepping for the start of the academic year -- in as little as a few weeks in some areas. Plus, if your kids are athletes, you know that early-season practices will be here before you know it.

As the parent of a student athlete, you experience the highs and lows of team sports alongside your son or daughter. You're there for it all—the exhilaration of scoring a goal, the heartbreak of being benched, and the pain of unexpected injuries.
Nothing is more exciting than these moments, but there's a lot more to sports than just game day. Whether your child is out for the season due to an injury or you're simply trying to prepare for upcoming games, it's important to understand how your FSA might be able to help you prepare for sports-related injuries.
Here's some things you need to know about your FSA and back-to-school prep for a student athlete.
Avoid injuries with day camps
Did you know that you can use your dependent care FSA (DCFSA) to pay for day camps and after school programs? As long as your child is under age 13 (and you and your spouse are either gainfully employed or seeking gainful employment), you're able to contribute the maximum per year towards your DCFSA—$5,000 per household, or $2,500 if married and filing separately.
As long as the primary reason for the camp is to provide care and supervision while you work, your child might be able to get some additional sports and fitness along the way.
One of the most effective ways to prevent sports injuries is to encourage cross-training in a variety of sports. So if your son normally plays soccer, it might be a good idea to enroll him an after-school program that exposes him to a wider range of activities. He'll be able to work out different muscles and become stronger overall while also preparing for the upcoming soccer season.
Get reimbursed for doctor's visits
Here's the truth—if your student athlete experiences a sports-related injury, then bills from the doctor's office might add up fast. Because of that, it's important to utilize your FSA to get reimbursed for doctor's visits.
According to a recent study, knee injuries are the most common sports-related injury for teens and they also happen to be one of the most expensive. Depending on the severity of the injury, your child may need to visit a variety of specialists that could range from physical therapists to orthopedic surgeons, and if the injury occurs during a game or practice, then you might even need to go to urgent care or the emergency room.
The most cost-effective way to handle doctor's visits is to keep track of your visits, save the bills and file for FSA reimbursement with your employer or use your card to pay for them directly if you have one. It might not seem like much in the moment, but being able to use a tax-advantaged account to pay for your doctor bills could save you hundreds or thousands of dollars throughout the year.
Make sure you have the necessary supplies
Whether your child has a sprained ankle or a torn ACL, there's a good chance he or she will need some medical supplies to recover from the injury. Some of the most common items for sports-related injuries include knee braces, back braces and rib belts. But regardless of what you need, it's always a good idea to check if necessary supplies are FSA-eligible.
The first step is to check with your doctor or sports trainer about which products will best serve your student athlete. The good news is that most products for sports-related injuries don't require a letter of medical necessity (LMN). But if there's something your child needs, don't hesitate to talk to your doctor about it.
As always, be sure to use your FSA debit card when you checkout. If you can't use your card, be sure to save your receipts so you can file for reimbursement at a later date.
Enjoy the sports season
You'll always worry about your child, but that's just part of being parent. Don't let your fear of injuries stop you from enjoying the sports season. Cheer with the crowd, attend the banquets and celebrate the team's victories. Throughout it all, you can rest easy knowing that you're prepared for whatever may happen.
----
Whether you budget week-to-week, or plan to use your FSA for bigger things, our weekly Real Money column will help you maximize your flex spending dollars. Look for it every Tuesday, exclusively on the FSAstore.com Learning Center. And for the latest info about your health and financial wellness, be sure to follow us on Facebook, Instagram and Twitter.