Back-to-school with an FSA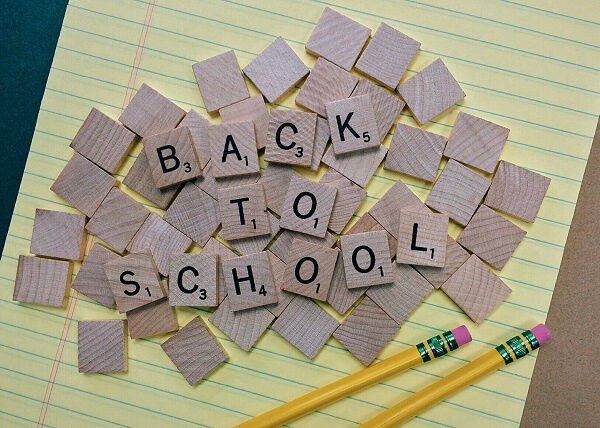 As we get into August, it means two things: the end of summer is approaching and before they know it, kids will be returning to school! As you prepare for back to school or enjoy the remainder of summer, there's some good news. Your Flexible Spending Account (FSA) can keep your kids healthy during the (school) year.
But, if you have kids in school, you might be interested in hearing about covered expenses for your FSA. The good news is, if you or your spouse have a Flexible Spending Account (FSA), you can use the account for healthcare expenses throughout the year.
Here are a few ideas for Back to School with an FSA
Band-aids and First Aid Kits
Small mishaps at school can happen, and having band-aids or first aid kits handy can make all the difference. Be sure to packsome first aid supplies in your child's backpack or carry a first aid kit in the car or on your person, just in case. Keeping a few of their favorite cartoon band-aids can not only provide quick relief, but also maybe cheer them up!
Thermometer
We don't want to think about it, but sick days are also a fact of life. Being back in school can expose your child to viruses, so sick days will be ahead. Luckily you can use an FSA to monitor your child's fever with a thermometer.
Shop for different types of thermometers at FSA Store.
Sunscreen
Though it may seem that the end of the summer is approaching, we'll still have some sunshine and good weather in September. And, if you or your kids are planning to be active outdoors - sports, leagues, or playground time - having sunscreen on hand will keep you protected from harmful UV rays.Get broad spectrum protection, and especially-designed sunscreen for sports to stay sun safe.
Shop for sunscreen for the whole family.
Warm Steam Vaporizer
Colds and sinus pains are inevitable consequences of changes in the environment, temperature and germs spreading in the classroom. If your child is suffering from a cold or sinus pressure headache, a warm steam vaporizer can offer much-needed relief.
Shop: Vicks Warm Steam Vaporizer
If you have little ones, they might appreciate the comfort of a Thermal-Aid Zoo Animal, which can provide cooling or heating relief.
Shop: Thermal-Aid Zoo Animals
Hot/Cold Packs
If your child is dealing with a headache, sprain, or other type of pain,rest assured that hot/cold packs are covered by your FSA. Apply these for either hot or cold therapy to quickly treat pain.
Shop: Hot and Cold Therapy
Bundles
Not sure what items you'll need yet? You can always browse our Back to School category and you'll find healthcare items for your kids.
Shop:Back to School