Life is full of surprises. When it comes to life events, there are those that happen unexpectedly and those that you plan for. When you sign up for a Flexible Spending Account (FSA), you must stick to a specific budget, or contribution per year. It's important that you think carefully about that contribution amount by taking into account expenses for medical visits, routine dental and eye care, and over-the-counter products you need.
But, what you elect to contribute to an FSA during your company's yearly open enrollment isn't necessarily set in stone. As mentioned earlier, qualifying life events can occur that alter your necessary coverage. The birth of a child, marriage, or a change in employment, will all affect coverage for your FSA plan. So if you envision that FSA changes may be on the horizon, developing a plan of action and working with your employer to get everything updated is essential.
When such an FSA qualifying event occurs, many (but not all) employers allow you to make a mid-year election change to your FSA. Let's dive in and explore how you can best navigate FSA qualifying events.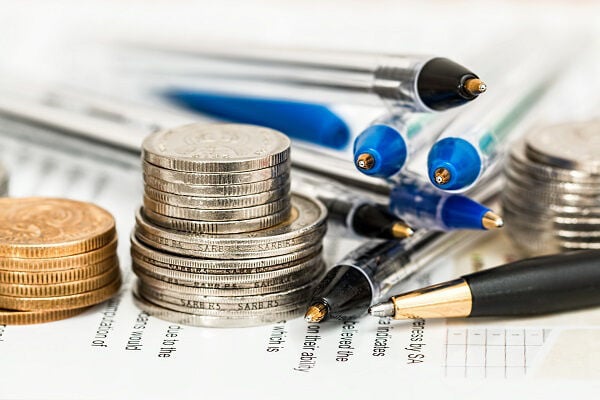 Defining Qualifying Events
A qualifying event affects your eligibility for FSA coverage, and you can only make changes to your FSA that are "consistent" with that event. Always contact your third party administrator (who handles your FSA account) about qualifying events, or check your Summary Plan Description for guidelines on which changes you are allowed to make under your plan. As mentioned before, not all employers or FSA plans allow employees to make mid-year changes.
Examples of Qualifying Events
Changes in marital status such as a marriage, divorce, annulment, death of a spouse or a legal separation are all qualifying events.
Changes in the number of (tax) dependents such as through birth, death or adoption would affect FSA coverage.
Employment changes certainly would affect plan coverage. Maybe you just started a new job or changed from a full-time or part-time position. Unlike a Health Savings Account, your FSA does not transfer with you as you leave your job – so be sure to use remaining funds, if you know you're leaving. Employment changes not only impact you, but your dependents' coverage, as well.
Eligibility requirements for children. It's also important to keep in mind coverage eligibility requirements for your children. Under the Affordable Care Act, non-dependent children under the age of 27 years old are eligible for FSA coverage.
A change in residence might also be an allowed change, but only if the move directly affects your coverage.
Sometimes a Health FSA plan may allow for a change (for the employee, spouse or dependent) due to a COBRA qualifying event. This is at the discretion of the employer. For example, let's say that Anne goes from a full-time job to a part-time job, loses her health coverage, and opts into COBRA. She could increase her tax-free contributions under her current employer's plan because she lost eligibility of normal coverage as she lost work hours.
A Health FSA plan might allow for a mid-year change due to judgments, decrees, or orders resulting from a divorce, annulment, legal separation or a change in legal custody. It would have to affect health or accident insurance coverage for a (foster) child who is a dependent. You would be able to add or cancel coverage for a child.
A change in election is also possible (if allowed by the company and FSA plan) if an employee is entitled to Medicare or Medicaid. Employees can adjust the election to cancel, increase or reduce health coverage.
Leaving under the Family and Medical Leave Act (FMLA) would let employees revoke elections of group coverage or continue group health coverage. This depends on what the FSA plan allows. Employees have a few options when it comes to FMLA and continued coverage during unpaid leave. They can prepay contributions (pre-tax), they can make payments along the way, or they can pay after returning from the leave.
Contacting Your Third-Party Administrator
You should always check in with your TPA within 30 days of the qualifying events. Your Summary Plan Description defines which (if any) qualifying events allow you to make changes under your plan.