Introducing Care+Wear at FSA Store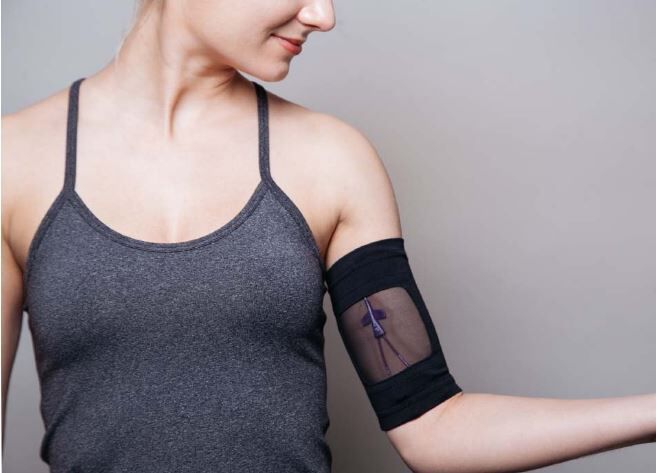 Care+Wear is the leading designer of innovative healthwear. It partners with leading non-profit foundations including the
American Ca
iety
and is committed to giving back to organizations that support patients and families, whether through education, financial assistance and/or emotional aid.
Care+Wear's first product, an ultra-soft, antimicrobial PICC line cover, is designed to help the 6 million people each year who live with a PICC line as part of their treatment plans.
"Patients are given a PICC (peripherally inserted central catheter) line to help access the blood stream. They can be used in a variety of circumstances, including used in treatments for Cancer, Diabetes, Lyme Disease and TPN.A PICC line is inserted in a peripheral vein in the arm and then advanced proximally toward the heart through increasingly larger veins, until the tip rests in the distal superior vena cava or cavoatrial junction. PICC lines are usually inserted by physicians, physician assistants (in the US), radiologist assistants (in the US,) respiratory therapists, nurse practitioners, or specially trained certified registered nurses like vascular access nurses and radiologic technologists using ultrasound, chest radiographs, and fluoroscopy to aid in their insertion and to confirm the placement of the line."
Why Care+Wear?
Developed with leading doctors and nurses, Care+Wear's cover is now available in numerous hospitals, retail locations, and of course, at FSAstore.com as well! The cover has an EPA approved microbial treatment, is machine washable and reusable, and a mesh window for breathability.
The company also recently launched a new product line, antimicrobial polo shirts, blouses and baseball t-shirts,for patients with chest ports. This is just the beginning of the innovation that Care+Wear is bringing to the market.
Shop for Care+Wear using your FSA
If you have a PICC line or know any friends or family with a PICC line, you can shop for the covers at FSAstore.com. We're excited to be able to provide the Care+Wear PICC line covers and allow you to use your pre-tax dollars to help you or loved ones get back to living!