by Donna Crisalli, FSAstore.com Technical Advisor
A question that I often heard during my time at the IRS was—will my FSA reimburse me for the flat fee I pay to a concierge medical practice (or may I use my HSA for this expense)? The answer to this question is: yes and no.
A concierge medical practice charges patients a flat fee (paid by the year, quarter, or month). Some of the services the patient gets for that fee may qualify as medical care, and some do not. Doctors adopt this kind of practice so that they can take fewer patients and earn the same income. At the same time, they say, they are providing their patients with better access to medical care.
According to Concierge Medicine Today, there are two main kinds of concierge medical practices: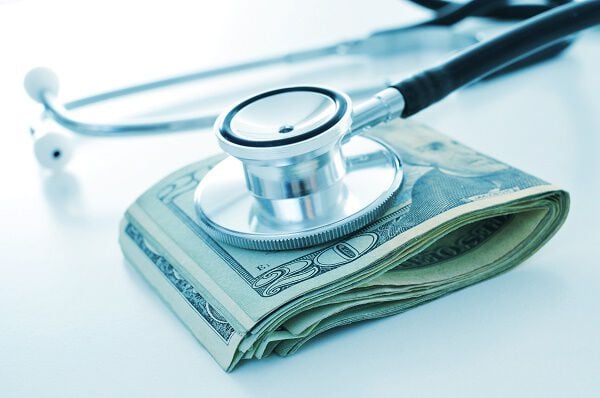 Fee for care (retainer) practice. The monthly, quarterly, or annual fee includes same day access to the doctor via cell phone and text messaging; cell phone, text message and online consultations; unlimited office visits with no co-pay for the visit; prescription refills; preventive care; and short or no waiting time to get an appointment and while in the office. The doctor often charges separately for vaccinations, lab work, x-rays, and other medical services.
Fee for non-covered services (hybrid) practice. The monthly, quarterly, or annual fee pays for email access; phone consultations; newsletters; annual physicals; longer visits; and comprehensive wellness and evaluations plans. The doctor may bill Medicare or insurance for services not included in the fee that those plans cover.
This description is from the American Medical Association Journal of Ethics (July 2013, http://journalofethics.ama-assn.org/2013/07/ecas3-1307.html).
These medical practices generally limit their physicians to somewhere between 300 to 800 patients, rather than the 2,000+ panel sizes typical of traditional primary care physicians, and charge participating patients an upfront annual fee varying from less than $1,000 to more than $5,000. In exchange, these practices often offer some combination of unhurried office visits, same-day appointments, comprehensive physical exams and screening, house calls, 24-hour physician access, and streamlined (sometimes accompanied) visits to sub-specialists.
The IRS tells participants and plan administrators that the upfront fees charged by concierge medical practices do not qualify as medical expenses reimbursable from an FSA or HSA. One reason for this position should be obvious—many of the services included in the fee are not medical care. When what the patient pays for is greater access to the doctor, shorter wait times for appointments, and longer visits, the patient is paying for personal convenience, not for medical care.
On the other hand, some of the services included in the fee—preventive care, prescription refills, physicals, consultations whether in the office, online, or by phone—are medical care.
It might seem possible to allocate some of the fees to the charges for medical care and some to the charges for personal convenience, but there's another problem. A participant is not entitled to reimbursement from an FSA for medical expenses before the services have been provided. Even if this rule did not apply, if the fee is paid in advance, how does anyone know what if any medical services will be provided during the period the fee covers?
Accordingly, for any part of the flat fee a concierge medical practice charges to be reimbursable from an FSA, the following circumstances must apply:
Medical services must have been provided;
The participant must be able to establish the amount of the fee that reasonably may be allocated to the medical services, perhaps by showing their value or the amount Medicare or insurance would pay; and
The fee must be paid and the services provided in the same plan year.
Thus, if a participant pays an annual fee that covers November 2016 to November 2017, at best the participant may be reimbursed for medical services covered by the fee that are provided in 2016.
Of course, separate charges (in addition to the flat fee) for medical services are reimbursable from an FSA or HSA under the usual rules.