Coronavirus Preparedness and Your FSA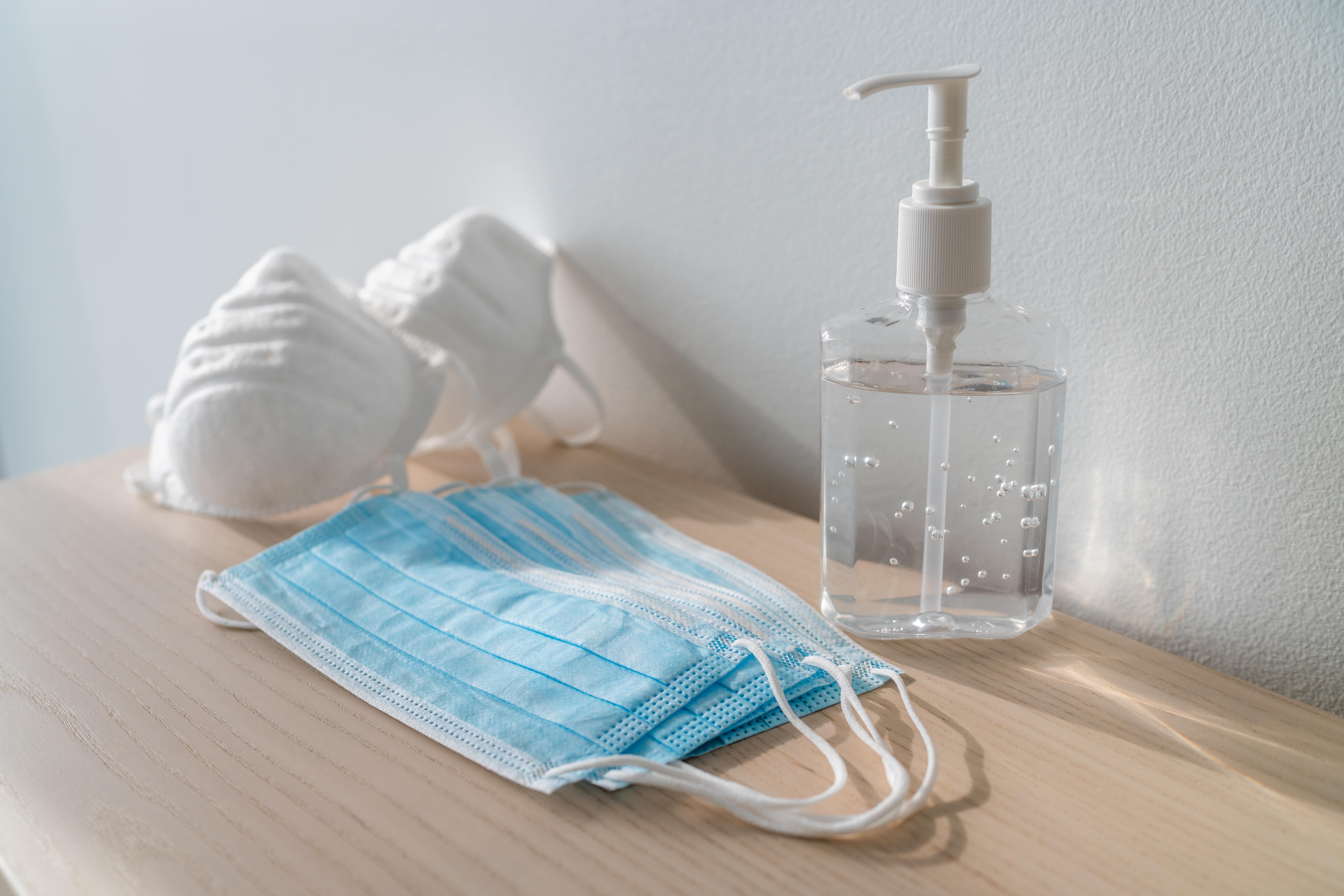 With coronavirus cases surging around the globe and the United States beginning to see its first cases, this public health crisis has everyone taking a closer look at their state of health, hygiene and preparedness for a potential pandemic.
Here at FSAstore.com, we've already seen an uptick in interest in thermometers, respiratory therapy, vaporizers and nasal decongestants. The fact is, your flexible spending account (FSA) could be a great help in a time like this, and we want to give you all the tools and know-how you need to take full advantage of your tax-free healthcare benefits to safeguard you and your family's health.
What is Coronavirus (COVID-19)?
Coronaviruses are a classification of respiratory viruses that were discovered in the 1960s and include conditions ranging from the common cold to more serious conditions like severe acute respiratory syndrome (SARS) and Middle East Respiratory Syndrome (MERS). The current strain that is causing issues all over the globe, COVID-19, is similar to the aforementioned strains but has unique qualities that are making it a uniquely difficult disease to prepare for, and we're still learning more and more about the virus each day (APIC).
Are virus preparation products FSA eligible?
Some! FSAs are designed to help individuals and families cover the cost of qualified medical expenses, and there are a number of products available that can help you or your family get prepared. Many of the same items that can help ward off and treat seasonal flu viruses can be very handy in any virus preparedness plan.
We have created a Virus Preparedness page to help you get started.
How does coronavirus spread?
COVID-19 is spread person to person and through contact with infected surfaces and objects. However, the CDC warns that while it may be possible that a person can get COVID-19 by touching a surface or object that has the virus on it and then touching their own mouth, nose, or possibly their eyes, this is not thought to be the main way the virus spreads (CDC).
How do I protect myself from catching coronavirus (COVID-19)?
It's still flu season in much of the United States, and many of the same steps that we all take to avoid catching the flu can apply to coronavirus preparation - just a bit more top of mind and built into your daily routine. Here are a few ways to get started:
Wash your hands! The risk of any virus can be reduced (sometimes by as much as 50%) by proper hand hygiene. Be sure to wash your hands with soap and water for at least 20 seconds.
Can't wash your hands? Use a hand sanitizer. While not as effective as hand washing, in a pinch, a vigorous hand rub with sanitizer is better than nothing. APIC recommends an alcohol-based hand sanitizer with at least 60 percent alcohol.
Keep surfaces clean. Antibacterial wipes and sprays are a good start to keep your home's surfaces germ-free, and it may be smart to keep some in your backpack or purse when you're heading out. If you're looking for a DIY solution, a 1:10 bleach solution works in a pinch.
Keep commonly used devices clean. How often are you washing your phone or keys? Use the aforementioned antibacterial wipes or a bottle of alcohol and cotton balls to do the trick.
Keep tissues on hand. When you feel that sneeze coming on, direct it into a tissue or your arm to help prevent community spread. And be sure to dispose of those used tissues and wash your hands afterward at the first opportunity.
Stay home if you're not feeling well. Don't risk it! If you feel sick with fever, cough, or difficulty breathing, and have been in close contact with a person known to have COVID-19, or if you live in or have recently traveled from an area with ongoing spread of COVID-19., the CDC suggests calling your healthcare professional.
What are smart FSA eligible purchases for coronavirus preparation?
Your FSA can play an important role in helping to boost your current state of health and treat virus-like symptoms should they arise. Here are few suggestions to keep in mind that are useful in any virus preparedness plan:
Over-the-counter (OTC) Medications
It may be wise to pick up a few newly eligible over-the-counter medicines to err on the safe side. Pain relievers like aspirin or ibuprofen, cold and allergy medicines like decongestants and expectorants will be great to have on-hand throughout cold and flu season.
Every home needs a good thermometer so you can stay on top of temperature readings for you or your loved ones and plan your treatment plan accordingly. With in-ear, forehead, infrared and more, there are plenty of options out there to suit your budget.
COVID-19 is a respiratory condition, as is seasonal influenza that can result in painful coughing, aches and pains. Vaporizers deliver targeted steam therapy to your breathing passages to clear mucus, soothe discomfort from coughing or a sore throat and clearing away environmental pollutants that may be present. If you're looking for something less time-consuming, saline sprays can work in a pinch.
Nasal irrigation with Neti pots and saline sprays are great options to have on-hand from common colds to more advanced conditions. Nasal irrigation is also extremely helpful in treating upper respiratory conditions to help clear breathing passages, remove environmental pollutants and ease inflammation.
Finally, if you do become sick, there are a few items you may be happy that you picked up in advance. Dual hot and cold packs for treating pain and inflammation, first aid kits for any emergencies and saline wipes are great options to help you ride out the worst of your illness.
Update: As of March 2020 with the passage of the CARES Act, the OTC Rx requirement has been repealed and prescriptions are no longer necessary to purchase over-the-counter medicines with an FSA or HSA. Additionally, menstrual care products like tampons and pads are fully FSA/HSA eligible. Learn more here.
Am I ready?
We encourage our readers to visit the Centers for Disease Control and Prevention (CDC) website often for the latest updates on COVID-19 and the best actionable information you can use to safeguard your family.
COVID-19 is a definite concern and it's spread will be generally disruptive, difficult and possibly dangerous for some at-risk groups. But taking real steps to mitigate the effects it will have on you or your family isn't an overreaction — it's a responsible choice that your FSA can help you achieve.