Flex-Ed: Gift yourself some health this Father's Day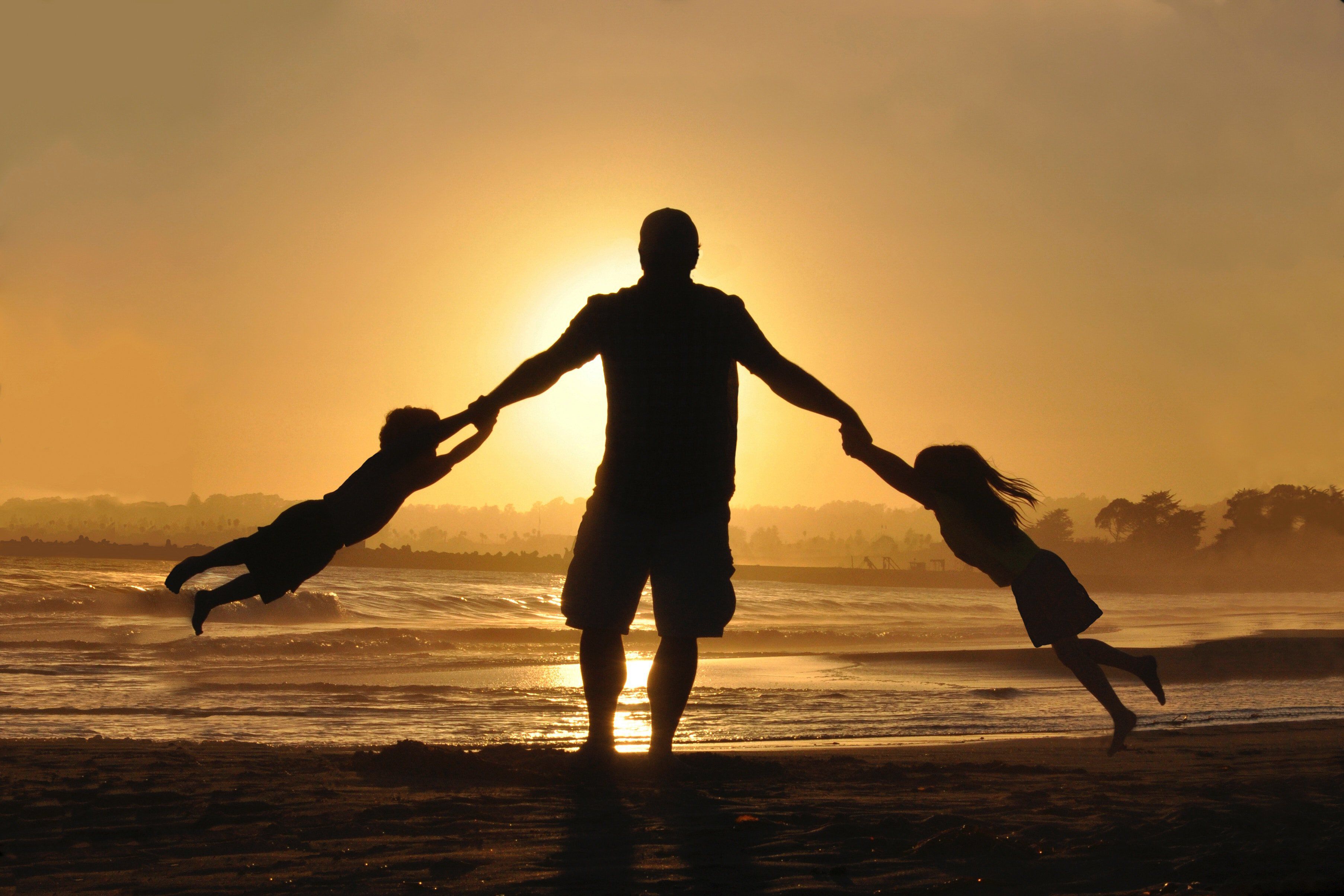 Father's Day is this Sunday. While the dads reading this probably have received their share of personalized mugs, new ties, or even a homemade pencil cup, there's a good chance they aren't getting things they actually need to keep them safely and happily "dadding" throughout the year.

And since you can't use an FSA for anyone but yourself and eligible dependents, it's the perfect time to get yourself something that promotes better health. We decided to break from the norm with this week's Flex-Ed to highlight some top FSA-eligible picks for all our favorite dads this year. Because the last thing you need is another grill apron.
Ultimate Foot Circulator with Remote
This foot circulator delivers prescription-strength relief, treats stiff muscles, and increases circulation in both your feet and ankles. It even comes with its own remote. A few nights with this awesome form of relief and you'll be back in those lawn-mowing shoes in no time. After all, no one mows symmetrical stripes in a lawn quite like dad.
CPAP Mask and accessory cleaner
Like it or not, you probably snore. In fact, about 40% of men are snorers. (That's compared to only 24% of women, but who's keeping track?) But jokes aside, snoring can be indicative of more serious (and even life-threatening) conditions like sleep apnea.
This Father's Day, perhaps it's time to come to grips with this sobering fact and look into CPAP therapy for your own snoring. If doctors agree you'd benefit, you can use your FSA to invest in a CPAP mask and accessory cleaner, which uses UV light to kill 99% of the machine's bacteria in just five minutes.
Maybe it's not the most fun item on this list. But there's nothing more enjoyable than a healthy dad and a good night's sleep (for everyone).
Acid reflux relief system
If dad's not already grilling, Father's Day often ends up in a nice dinner out -- usually at one of his favorite chain restaurants. Think Applebee's, Chili's, or if you're feeling fancy, The Olive Garden. And let's face it, the never-ending breadstick bowl can result in some pretty gnarly heartburn.
That's where the MedCline Acid Reflux Relief System comes in. It creates the ideal inclined, left-side sleeping position to help ease the pain while promoting better digestion. It's also really comfortable and ergonomic, so dad wins twice on this one.
Nausea bands
Traveling this Father's Day? Chances are an amusement park is on your short list of destinations. Remember when you used to be able to ride roller coasters and not need to sit down immediately afterward? Yep, those were the good ol' days.

Since your kids will likely show no mercy when you take them to an amusement park, you'll need the Reliefband 2.0 Nausea Relief band. It's a drug-free, fast-acting way to relieve the effects of motion sickness. It also kinda looks like an Apple Watch, so there's that.
Owlet Baby Monitor
And for you newly minted members of the dad club out there, perhaps investing in the Owlet Smart Sock 2 Baby Monitor. This isn't just your run-of-the-mill baby monitor. The sock portion wraps about your baby's foot, tracking heart rate, oxygen levels, and sleep then sends the info to the base using Bluetooth technology.
While you probably won't be getting much sleep with a new baby at home, this will help everyone sleep a bit easier. Because it's probably going to be a few years before you're putting your child to sleep with your arsenal of dad jokes.
--
New to FSAs? Need a refresher course in all things flex spending? Our Flex-Ed column gives you a dose of FSA Living 101, offering tips for making the most of your tax-free funds. Look for it every Thursday, exclusively on the FSAstore.com Learning Center.