How your FSA can make for a safer campsite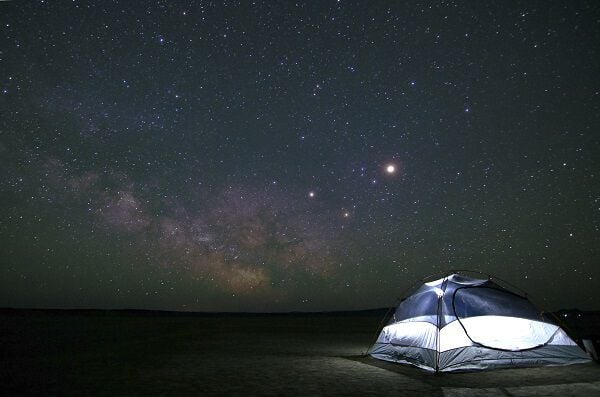 Summer is fast approaching, and if you are an outdoor enthusiast, this is the time of year when you are itching to get out into the backcountry and away from the cares of modern life. As any good camper knows, you should always be prepared for the worst when you are miles away from the nearest hospital, and if you are enrolled in a flexible spending account (FSA), you can save on must-have camping necessities!
FSAs already cover rugged, camping-ready first aid kits like the ones from Adventure Medical Kits, but there are a number of FSA-eligible items that you may not have thought of that could come in handy during your next camping trip.
Here are some smart purchases to keep in mind before you hit the trail!
Instant Cold Packs
This is a great addition to your camping first aid kit and can help you treat a sprained ankle or other trail injury with ease. These disposable, instant cold packs have a long shelf life and are ready to use after squeezing and shaking them, and applying them to the affected area. Cold packs combat inflammation and relieve pain to speed the recovery process.
Check Out: Instant Cold Pack Cara, 4x11 inch - Twin Pack
Joint Supports
Whether you have a history of knee problems, an ankle that is prone to sprains or another form of chronic pain in your joints, it's best to be prepared for the worst before you trek out into the backcountry. Joint supports and braces can stabilize these trouble areas to reduce pain and make for a more enjoyable experience out on the trail!
Check Out: Braces and Elastic Supports
Mineral Sunscreen
Standard sunscreen may not be able to stand up to the flurry of activity that camping offers. Whether you go swimming or work up a sweat on a hike, sunscreens can lose their efficacy over time which is why you need a unique solution to stand up to the rigors of camping. Mineral sunscreen is a much better option for camping as it does not degrade after being exposed to UV rays, offers resistance against water and sweat and offers broad spectrum protection against UVA and UVB rays, which cause sunburn.
Check Out: MDSolarSciences Mineral Crème Broad Spectrum Spf 30 1.7 oz
Elastic Bandages
In the case of a sudden injury like a broken bone or a bad sprain, immobilizing the injury to prevent further damage is paramount to promoting the healing process. This can be especially difficult in an outdoor environment, which is why an elastic bandage should be in every camper's pack. These compact bandages can be wrapped around joints to keep them stable, and they can even be fashioned into a sling for upper body injuries.
Check Out: ACE 3" Self-Adhering Elastic Bandage
Blister Cushions
Whether you're trekking on hiking paths or doing work around the campsite, blisters can form quickly after forceful friction on your hands and feet. Blisters are an obvious nuisance, and they can put a damper on your camping excursion in a hurry. Blister pads are a great addition to your first aid kit that can provide additional padding to help them heal, as well as sealing out water, dirt and germs that could cause infection.
Check Out: Band-Aid Advanced Healing Blister, Cushions, 8 ea
For everything you and your loved ones need to stay healthy this summer and beyond, rely on FSAstore.com! We have the web's largest selection of FSA-eligible products to help you maximize the potential of your employee benefits!