5 FSA eligible purchases for Healthy Aging Month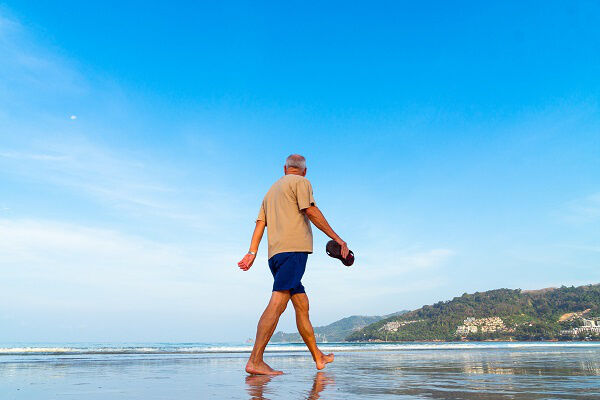 September is Healthy Aging Month. Each year, the 65+ population of the U.S. increases. Today, more than 46 million Americans are Medicare eligible-aged and older. This presents unique challenges for the healthcare system, and these individuals themselves to ensure that they have the best quality of life.
Healthy Aging Month focuses on the positive aspects of growing older. It also helps individuals make necessary lifestyle changes to enhance their current health. At FSAstore.com, we sell thousands of FSA eligible products designed to foster an improved state of wellness.
Here are five items for Healthy Aging Month:
Bathroom Safety Bars
As we age, regular activities like showering, bathing and using the toilet can put undue strain on our back and joints. Not only that, but they can present a major injury risk of a slip or fall. Bathroom grab bars can be installed around toilets or shower stalls to provide additional support.
Check Out: Carex Bathtub Rail Grab Safety Bar
Blood Pressure Monitor
A blood pressure monitor is a smart purchase for anyone, but also if you or a loved one has a heightened risk of heart attack or a long history of hypertension. Blood pressure monitors allow you to track any variations over time. Tracking heart health can help you make lifestyle changes for overall health. Additionally, these numbers can be extremely helpful during doctor's visits to form effective treatment plans.
Check Out: Qardio Arm Wireless Blood Pressure Monitor
Eyeglass Repair
Most of us develop some type of myopia (nearsightedness) or presbyopia (farsightedness). What that means is that we'll require reading or prescription glasses to maintain normal vision. Glasses see their fair share of wear and tear, but your FSA can cover eyeglass repair kits to quickly make any repairs necessary.
Check Out: Apex Eyeglass Repair Kit
Compression Hosiery
Individuals who suffer from venous disorders or experience discomfort in their legs after sitting for long periods are perfect candidates for compression hosiery. Compression socks, stockings are elastic garments that are worn around the legs and hips that are designed to improve blood flow in the legs for both practical and medical needs.
Check Out: BSN Jobst® Unisex Relief Knee-High Extra Firm Compression Stockings, Closed Toe, Large, Beige
Glucosamine and Chondroitin
Those approaching middle age who are at a higher risk of joint issues later in life can benefit from regularly taking glucosamine and chondroitin supplements. These supplements are the building blocks of cartilage in joints, and they can lessen the breakdown of these areas and reduce the chances of major joint pain issues later in life.
Check Out: Glucoflex Glucosamine and Chondroitin Triple Strength Caplets, 120 ea