10 FSA eligible products for Michael Phelps' post-Olympic recovery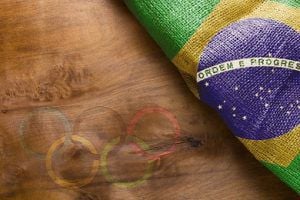 By the time the 2016 Summer Olympics in Rio de Janeiro come to a close, Michael Phelps will have already become the most successful Olympian in world history. With 28 total medals to his name since his Olympic debut in 2000, Phelps took home another 5 gold medals and 1 silver medal in this year's games. With all that brilliance in the pool, we think that Phelps may need some well-deserved R&R...Let's see how Michael Phelps can recover with FSA eligible products:
Kinesiology Tape
Ever wondered what that special tape is that Olympians wear? Kinesiology tape is designed to aid the healing process of sore muscles and joints by providing support and stability to these areas without restricting the patient's range of motion. It can even be worn in the pool!
Check Out: KT TAPE PRO, Pre-cut, 20 Strip, Synthetic, Jet Black
Cold Packs
If Phelps is feeling any lingering soreness from his record-setting performance, then cold therapy is the perfect solution! Cold packs can ease inflammation and pain from sore muscles and joints to benefit Olympians and amateur athletes alike!
Check Out: Koolpress Oversized Reusable Gel Compress Ice Packs 11X21, 3 pack
Acupressure Mat
Acupressure mats target pressure points in the back and neck to reduce pain in the body and speed recovery times. These mats are extremely helpful in treating back/neck/shoulder pain, migraine headaches and even fibromyalgia pain. We think Michael Phelps will love the gold version!
Check Out: Kenko Gold Acupressure Mat with Pillow
Heat Wraps
Heat therapy is a tried-and-tested method of alleviating aches and pains due to overexertion, and heat therapy wraps are especially helpful for back injuries. These wraps are air-activated for 8 hours of relief from pain.
Check Out: ThermaCare Air-Activated Heatwraps Low Back & Hip, Large/Extra Large 2 ea
Sunscreen
Michael Phelps will certainly be on his fair share of press tours in the weeks following the Olympics, so he better make sure he's protected from the sun! FSA eligible dermatological sunscreen is available in varying strengths and applications to safeguard the Olympian from UV rays wherever he's headed.
Check Out: La Roche Posay Anthelios 45 Face Shaka Ultra Fluid Sunscreen, 1.7 oz
Check Out:Vichy Capital Soleil SPF 50 Ultra Light Sunscreen
TENS Machine
Transcutaneous Electrical Nerve Stimulation (TENS) is a type of therapy that alleviates pain by interfering with the brain's pain signals with low-voltage electric current. This is a perfect, medicine-free way to provide pain relief for a post-Olympic recovery plan!
Check Out: Icy Hot Smart Relief TENS Therapy Starter Kit
Foot Circulator
If Michael Phelps is feeling any leg stiffness after his Olympic showing, a foot circulator can help! This provides both foot and body stimulation using electrical current, which can improve blood circulation to sore muscles and ease stiffness.
Check Out: Ultimate Foot Circulator with Remote
Waterproof Bandages
There's a good chance that Michael Phelps won't be out of the pool for long! If he decides to put off retirement for one more Olympic showing, he won't miss a beat in his training regimen with waterproof bandages to handle any scrapes and cuts along the way.
Check Out: Band-Aid Tough-Strips Waterproof One Size, 20 ea
Blood Pressure Monitor
Michael Phelps is in the best shape of his life, but checking blood pressure levels is a good step to take for your overall health once you hit the age of 30 or older. Blood pressure monitors have evolved into versatile devices with smartphone compatibility, taking heart rate readings and tracking these numbers over time to give people a better sense of their state of health.
Check Out: Qardio Arm Wireless Blood Pressure Monitor
Elastic Bandages
A sudden injury like a sprained ankle or pulled muscle can dramatically derail an Olympian's training regimen, and one of the best fixes for these acute injuries is an elastic bandage. These athletic treatments can be fashioned into slings or around a joint to immobilize the area and promote the healing process.
Check Out: ACE 3" Self-Adhering Elastic Bandage