Podcast-Eligible: The Open Enrollment Spectacular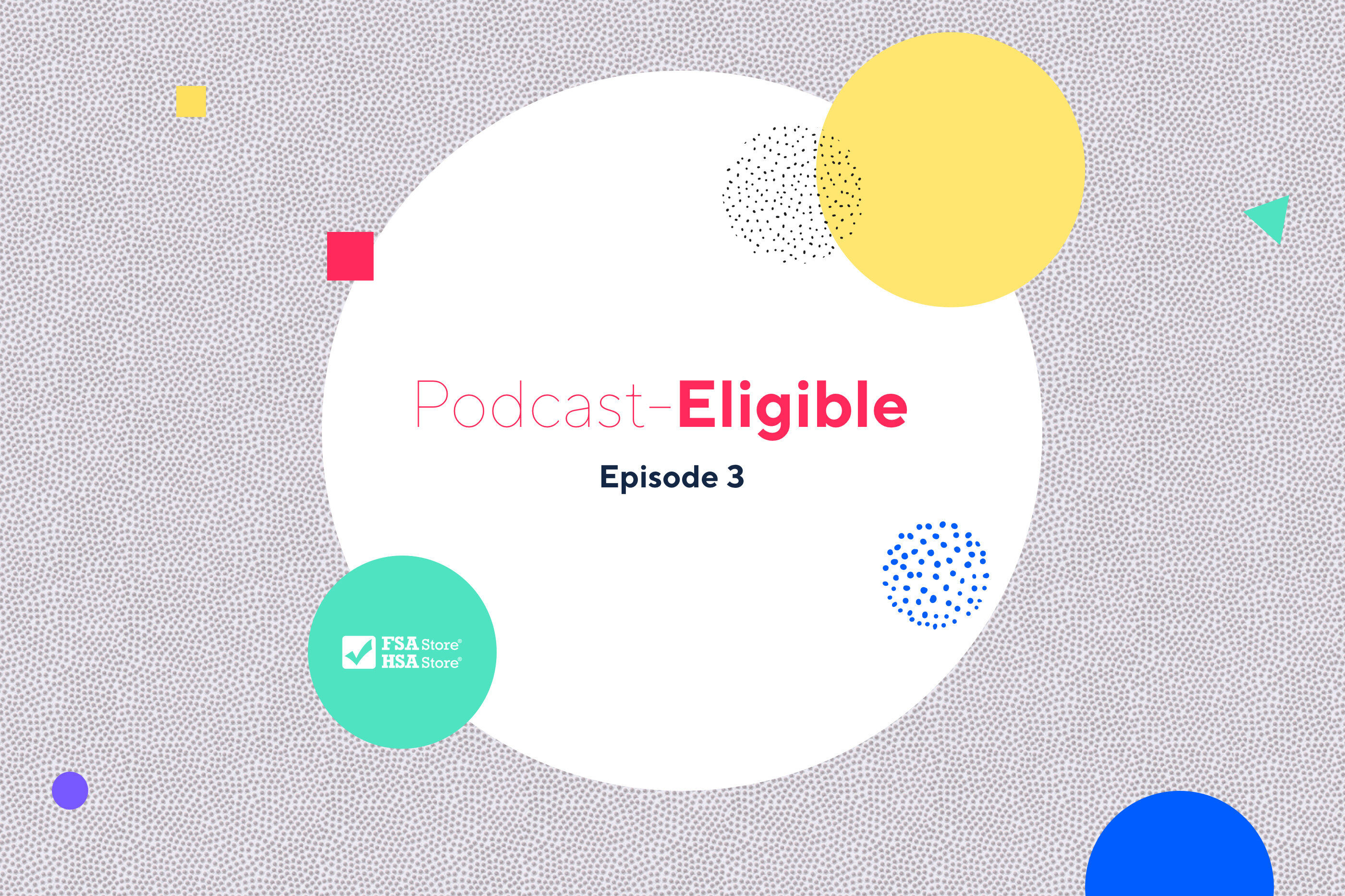 Welcome to the third episode of Podcast-Eligible! This month, we're diving into open enrollment to help you make an informed decision when it's time to elect your benefits this fall. Be sure to hang around to the end - we have a special promo code to help you save on your favorite FSA- and HSA-eligible products!
Our podcast is always fact-checked by our compliance director, and she had a few comments we wanted to make clear to our listeners!

Withdrawals from an HSA are still subject to income tax after age 65 for non-medical expenses. (But the 20% tax penalty is waived.)
Our Eligibility Question of the Month was FSA-specific this month, but we should note that HSAs can pay for expenses incurred during a prior year as long as the account was open.
Some benefits administrators MAY require a new prescription each year, but typically this is not as common.
Also, we mentioned a lot of links in this episode. Here they are:
Thanks for listening and we'll see you next month!