Exclusive Discounts in the FSA Store Employer Program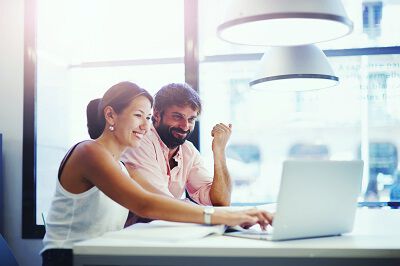 We've started a new FSA Store employer education program where we provide exclusive discounts to employers to share with their employees. Now, we need your help to get the word out. Are people at your job confused about Flexible Spending Accounts or Health Savings Accounts?
Do you want to help others at the office maximize their FSA or HSA benefits? Ever wonder what exactly is covered by these pre-tax accounts? Did you know thousands of everyday healthcare products are covered by an FSA or HSA, in addition to medical services?
Learn about the FSA Store Employer Program
Send an email to your Benefits team about the program. Have someone from the team contact EMPLOYER@fsastore.com or visit FSAstore.com/HR to sign up for more information. If the conversation happens, you'll earn 5,000 FSA Perks points which can be redeemed for FSAstore.com promo codes, and you'll help your coworkers better use their FSAs!
Not sure what to write in an email about the FSA Store Employer Program to your Benefits Team?Try this template below, and fill in the blanks wherever necessary!
Hi ______,
I've been shopping at FSAstore.com for the past ____ years and love the website. It's a place where I can easily spend my FSA and learn about what's eligible. The best part: Everything they sell is GUARANTEED to be eligible and FSAstore.comaccepts all FSA cards as well as credit and debit cards.
They recently started partnering with employers to provide exclusive discounts. I think this would be great for our company. It's a completely free program, too!
You can sign up at FSAstore.com/HR or by emailing Employer@fsastore.com!
Thanks,
_____________
Have any other questions or want to learn more about the FSA Store Employer Program? Just visit FSAstore.com/HR, and read more about it. You can also fill out your contact details and our team will reply directly. You'll get access to a personalized, custom landing page full of free resources including an Eligibility List, and exclusive discounts to share with employees.