FSAstore.com Exhibits and Attends SHRM 2013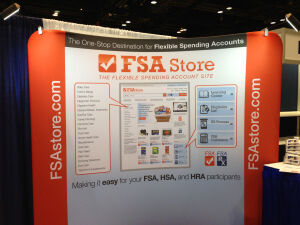 Our team is currently attending and exhibiting at the Society for Human Resource Management (SHRM) 2013 Annual Conference & Exhibition in Chicago!
SHRM is the world's largest professional association of human resource professionals. Yesterday, we heard from former U.S. Secretary of State, Senator from N.Y. and first lady Hillary Clinton, and CNN host and journalist, Fareed Zakaria.
We are exhibiting at booth #4136. Our e-commerce site is the one-stop destination for flexible spending accounts. However, participants with an HSA or HRA can find a wide selection of medical products and health care provider information as well.
Check in with our team for more details on our site, and be sure to follow our SHRM experience via Twitter at @FSAStore or on Facebook.