That's Eligible?! The Great American Smokeout and your FSA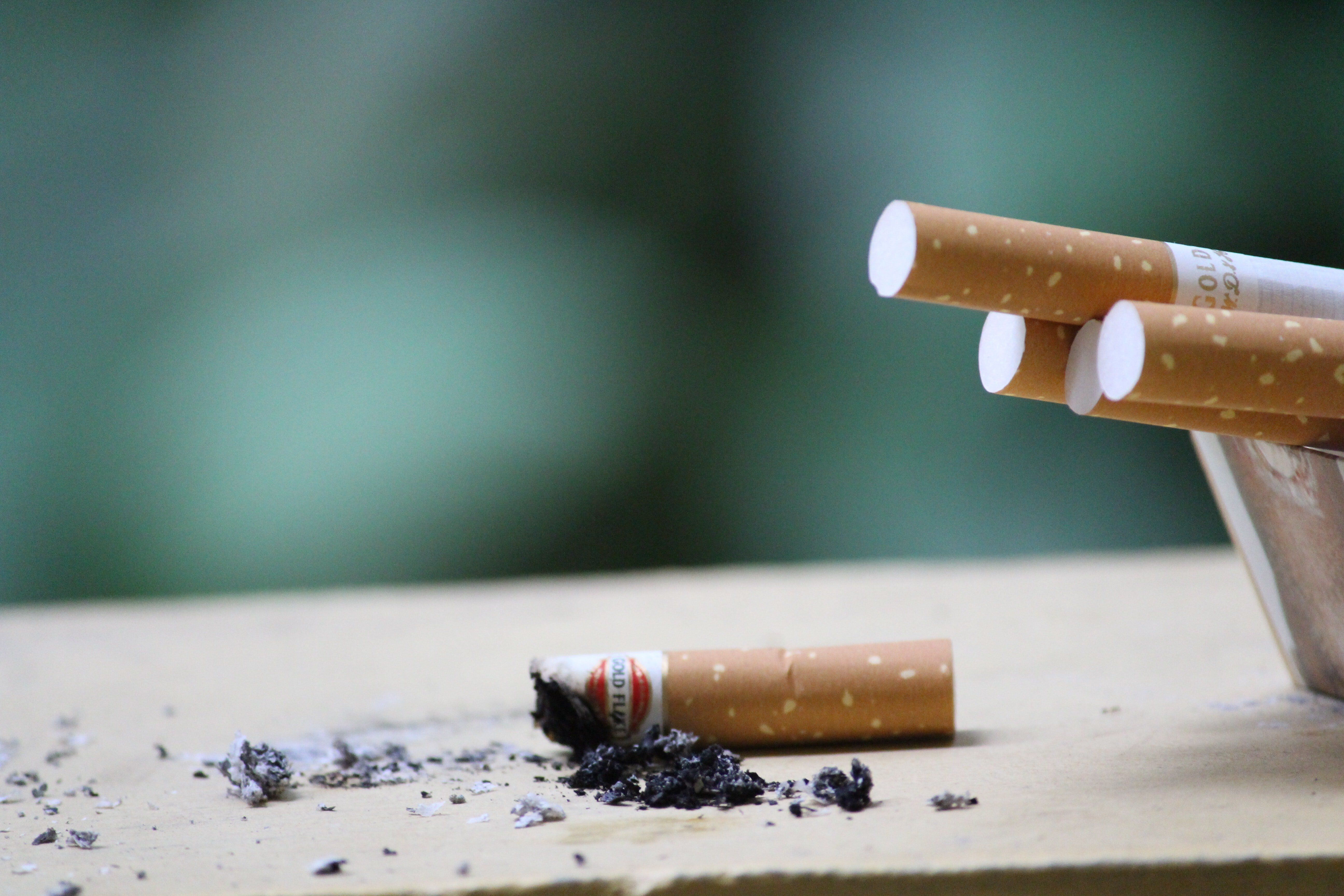 If you've ever tried to quit smoking and failed, then you know exactly how hard it is to stop using nicotine. And here's the deal—many smokers know about the health risks associated with smoking. In fact, nearly half of smokers will die from their habit.

But when you're battling addiction, it's difficult to focus on the big picture. That's why it's important to seek help and join a like-minded community. You don't need to do this alone.
The Great American Smokeout
Each year, the American Cancer Society hosts the Great American Smokeout, an annual event dedicated to smoking cessation. With nearly 38 million Americans still smoking, you're not alone, and that's why The Great American Smokeout invites you to join thousands of other Americans in quitting. It all begins with the first step: day one.
When you make a big life change like this it's important to take it day-by-day and that's exactly what the Great American Smokeout encourages you to do. Plus, when you quit, you'll start to feel better (and enjoy life more!) immediately with these benefits:
Food will taste better.
You'll be less out of breath when you walk to your car or clean the house.
Your teeth and fingernails will stop turning yellow.
And here's some more good news: you can use your FSA funds to pay for smoking cessation products (with a prescription) and programs.
Use your FSA to pay for associated expenses
There are many different ways your healthcare provider can support you as you stop smoking. Luckily, most smoking cessation programs and products are FSA-eligible. This means that you can use FSA funds to pay for your expenses. Here's what you need to know.

Smoking cessation groups: These are groups that provide support as you quit smoking. These groups are especially helpful if you are struggling with the mental or emotional aspects of quitting.

Most groups are free, but if there any fees to participate, you can use FSA funds to pay for it (your administrator may require a Letter of Medical Necessity (LMN) from your doctor). If you're interested in joining a group, you can start by searching for a Nicotine Anonymous (NicA) group in your area.

Anti-smoking products: Anti-smoking products include nicotine gum, inhalers, patches, nasal spray and lozenges. These are over-the-counter (OTC) drug products, and you must have a prescription from your doctor to use your FSA funds to pay for them per the Affordable Care Act. Most of these products take anywhere from 8-12 weeks to complete and work best if you also attend a support group.

Anti-smoking medication: Some people also benefit from anti-smoking medication, which can help lessen the symptoms of nicotine withdrawal. These medications are FSA-eligible, but you must have a prescription from your doctor to file for reimbursement through your FSA.
You can't afford to not quit
If you're concerned about the cost of quitting, that's normal. It's a new expense, and like most new expenses, it's difficult to know exactly how much it will cost. But here's the truth: you can't afford to not quit. Smoking kills nearly 500,000 people every year. In other words, quitting smoking is a financial priority. There's nothing more important than investing in your long-term health and well-being.
How to help someone you love
It can be frustrating (and even heartbreaking) to watch someone you love struggle to quit. But here's the deal—you cannot quit for them. All you can do is encourage your loved one, celebrate his or her successes and provide him or her with the necessary products. Your support is the greatest help of all.
Maintain that health!
--
Don't waste time hunting for ways to spend your tax-free funds. In That's Eligible?!, we'll bring you these updates every week, so you don't have to. And for all things flex spending, be sure to check out the rest of our Learning Center, and follow us on Facebook, Instagram and Twitter.