Help your child excel this fall sports season with your FSA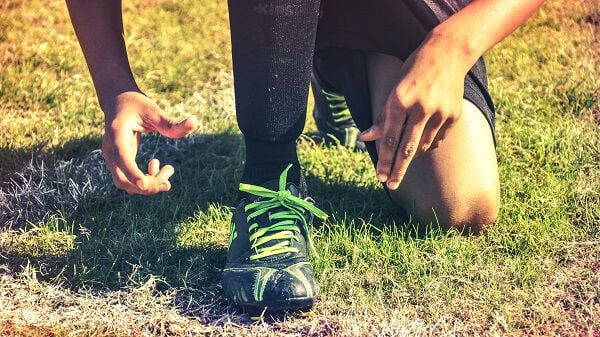 The dog days of summer and the last hot days of August are when many high school fall sports teams kick off training and get ready for the coming season. Soon enough, your kids will be juggling practices, schoolwork and game days, so making their health a priority from the get-go is the best recipe for success this fall!

Your flexible spending account (FSA) covers many pain relief and sports rehab products, so if you're an FSA user, you can give your student athlete a major boost this autumn with these smart buys.
Cold Packs
Cold therapy is one of the most reliable means of treating workout stiffness and acute pain injuries, so as your child's sports season kicks off, make sure you have a few of these FSA-eligible items ready-to-go in your freezer! According to UPMC Sports Medicine, ice therapy is one of the most trusted means of decreasing pain and swelling after injuries, while hot packs are best used to improve blood flow to combat soreness.
Check Out: Arctic Ease Instant Cold Wrap Blue (2.75"X36")
Athletic Braces
Injuries happen when you least expect them, and the worst part about any recovery is the risk of re-injuring the affected area. Joint braces are a fantastic FSA-eligible option that can immobilize the injured body part to prevent further injuries, as well as providing stability to shorten the healing process overall.
Check Out: Braces and Elastic Supports
Kinesiology Tape
For those stubborn sore muscles and joints that always seem to flare up at the worst moments, kinesiology tape may be the perfect solution to improve your child's mobility and resistance against injury. According to Competitor.com, kinesiology tape works by applying light and lifting pressure against the skin to create a gap between the muscle and dermal layers of sore or swollen muscles. If applied properly, this tape can allow for smoother muscle movement and increased blood flow.
Check Out: KT TAPE PRO, Pre-cut, 20 Strip, Synthetic, Hero Pink
TENS Machine
Have you ever heard of transcutaneous electrical nerve stimulation (TENS)? These devices use electrodes that are placed on injured areas of the body and use light electricity to interfere with pain signals sent from the brain, reports the Mayo Clinic. These devices are typically used for chronic pain issues, but they have also been embraced by athletes looking for a more direct form of pain relief.
Check Out: Icy Hot Smart Relief TENS Therapy Starter Kit
Mineral Sunscreen
Last but not least, the sun's rays are still a factor during the fall months, so make sure your child has sun protection to protect against excessive UVA/UVB rays. Dermatological sunscreen is a great investment that can provide broad spectrum protection and will stand up to excessive sweating during physical activity.
Check Out: MDSolarSciences Mineral Creme Broad Spectrum Spf 50 1.7oz
Want to maximize the potential of your FSA? Visit FSAstore.com first! We have the web's largest selection of FSA-eligible products with more than 4,000 qualifying items in stock!
Sources:
http://share.upmc.com/2016/02/using-ice-exercise/
http://running.competitor.com/2014/03/injury-prevention/tape-it-up-does-kinesiology-tape-really-work_51973