How to handle baby care with a flexible spending account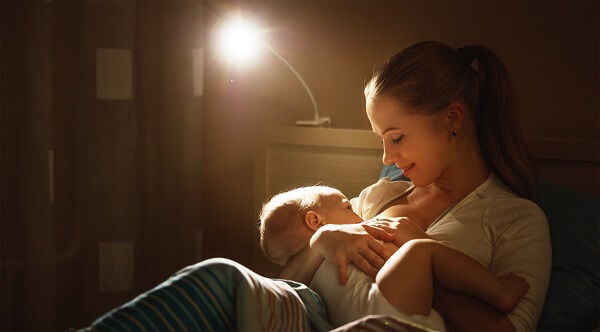 When it comes to baby health, your Flexible Spending Account can definitely be handy. You can use your FSA for a lot of different purposes - whether it's for breastfeeding, or treating baby's colds and fevers, for proper sun care for your child, and so much more.
If you're expecting, congratulations! If you already have a little one, congratulations! No matter what the timeline, an exciting time awaits you! As you're getting ready for baby's arrival, you've prepared as best you can. Maybe you read many baby (health) books, asked for advice from friends and family, and consulted with doctors to make sure your baby's arrival goes smoothly.
Shopping for Baby Care with Your FSA
Did you know who you can shop for breastfeeding supplies and accessories with your Flexible Spending Account (FSA)? As you get ready to take care of your baby, keep in mind your FSA - it will save you on your out-of-pocket healthcare expenses.
We sell Medela products at FSA Store - everything ranging from breast pumps (depending on your needs) to milk storage solution to cleaning wipes. Check out this great list from Medela about what you'll need for your baby's arrival:
Freestyle Solution Set:
The Freestyle Solution Set is Medela's first hands-free, double-electric pump. You can use this hands-free pump while on the go - as there's no need to be near an outlet.
What's Included:
FreeStyle Breastpump
Disposable Bra Pads (30)
TenderCare Lanolin (2 oz. tube)
Quick Clean Bags - (5)
Quick Clean Wipes - (24)
Pump and Save™ Breastmilk Bags (20)
Medela Breastfeeding Resource Guide &Medela Breastmilk Storage Guidelines Magnet
Medela Pump & Save Bags (50)
Medela's Pump & Save bags easily collect and store breast milk. These are no-leak zipper bags, which also have a self-stick mechanism that attaches to any Medela breast pump.
Other features:
No-spill stand-up bottom.
Double-walled for long and safe breast milk storage.
Compatible with all Medela breast pumps
Includes 2 easy-connect adaptersBPA-free
Medela Pump In Style Advanced Backpack Solution Set
The Pump In Style Advanced is a daily-use electric breast pump for moms who pump throughout the day. The Advanced breast pumps helps to make pumping discreet and convenient (anywhere, anytime).
Set Includes:
- Pump In Style Advanced Backpack Breast pump
- Disposable Bra Pads (30), TenderCare Lanolin (2 oz tube), 5 Quick Clean Bags, 24 Quick Clean Wipes, Pump & Save Breastmilk bags.
- Also includes a Medela Breastfeeding Resource Guide, and a Medela Breastmilk Storage guidelines magnet.
Shop for the Pump in Style Advanced Backpack
Medela Breastmilk Storage Solution
Easily and safely store breastmilk (BPA-free set) with the Medela Breastmilk Storage Solution set. This set is compatible with any Medela breast pump.
Includes:
Six (5 oz / 150 mL) Breastmilk bottles,
Six bottles and lids & breastmilk labeling lids,
Pump & Save breastmilk bags,
A storage tray
A breastmilk storage guidelines magnet.