Maximize your FSA budget for heart health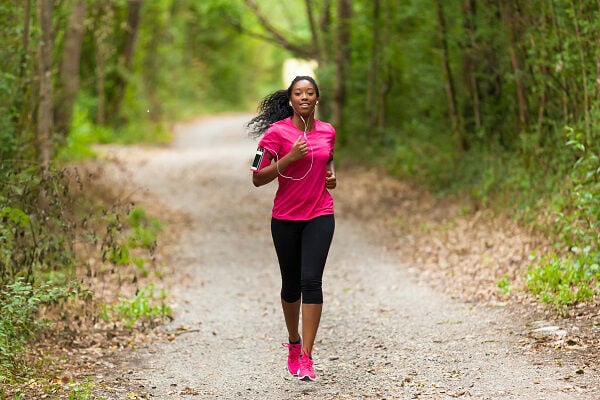 This post was provided by the experts at Qardio, Inc.
It's a myth that only people of a certain age need to monitor their blood pressure. While high blood pressure mostly affects those over the age of 45, it can be a problem among the younger generation too. And left unchecked, high blood pressure can be incredibly dangerous - often leading to a stroke or heart attack.
Luckily, blood pressure monitors are covered by a Flexible Spending Account (FSA). You can start keeping tabs on your vitals at any age, which is important at all life stages.
For example, high blood pressure can pose a serious problem for pregnant women. Elevated blood pressure levels during this time could result in pre-eclampsia - a serious health condition which can lead to the life-threatening HELLP syndrome, as well as increasing your likelihood of future cardiovascular disease. More than 5% of expectant moms will develop pre-eclampsia as a result of high blood pressure, so doctors highly recommend that all pregnant women monitor their blood pressure levels closely during this special time.
Blood pressure data is also key for those interested in fitness: both athletes and weekend warriors. Better knowledge of fluctuating blood pressure levels and feedback after training sessions can help you to optimize your performance. And of course, doctors recommend that blood pressure should always be closely monitored by patients who are changing medication or discharged post-surgery, to ensure you make a stable recovery.
Do you know what your BP levels are, and whether they are in the healthy range? Do they change during the day and across locations? Today, it's easy to monitor your blood pressure closely to make sure it stays under control - and with QardioArm, a revolutionary, clinically-validated blood pressure monitor, you can manage yours in a smart, modern way.
Not only is QardioArm sleek, portable and discreet, it's full of exciting features that transform taking blood pressure measurements into a personal, enjoyable moment. You can share your data with those closest to you - keeping your family and doctor informed of your BP readings. With QardioArm, you can even start building a history of BP readings for your doctor to refer back to as a baseline, in case of any problems that might occur in the future.
QardioArm allows you to visualize your results on the World Health Organization chart for easy interpretation. It also records your heart rate and includes irregular heartbeat detection, and comes in seven vibrant colors - so you can pick the one that matches your personal style and taste.
Early detection is essential to timely treatment - so why not start looking after your heart health, and the heart health of those closest to you? Start your healthy habit today, the smart way - with QardioArm.
Shop for QardioArm with your FSA at FSAstore.com!