Product Pick of the Week: MedCline LP Shoulder Relief System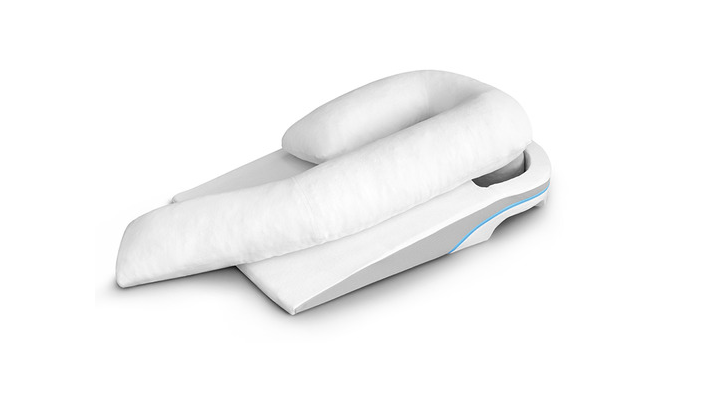 The MedCline LP Shoulder Relief System is a shoulder support pillow designed to provide relief from shoulder pain and offer side sleeper support and has garnered rave reviews from customers! Its patented arm pocket allows you to sleep on your side without putting pressure on your downside shoulder and arm.
Each component of the Shoulder Relief System works together to lift the user's shoulder and arm areas up to ease pressure on these parts of the body to alleviate pain and discomfort. The Shoulder Relief System is also fully adjustable and users can sleep on their left or right side to find what's most comfortable for them.
For those feeling the lingering effects of an old sports injury to those suffering with arthritis in the shoulder, the MedCline LP allows you to once again sleep comfortably on your side. The Shoulder Relief System comes complete with a therapeutic body pillow to create unparalleled side-sleeping comfort. The entire package will only take up ½ of a queen sized bed, so users can rest assured that their Shoulder Relief System will not disturb their partners.
The Shoulder Relief System is also built to last. Each device is with multiple types of medical-grade foam, strategically placed and layered for maximum support and product longevity. All components of the LP Shoulder Relief System are removable, machine washable and additional covers are available for purchase.
Finally, a new sleep position can be a difficult adjustment, but new users should expect to adjust to this shoulder support pillow in about 30 days as the foam breaks in and users adapt to a new nighttime routine.
Acts as your own personal mattress topper
45" long, MedCline LP creates a gradual 5-8 degree incline
Full-length body pillow adds lower back support
Can sleep on right or left side
Medical-grade materials for quality, support, and longevity
Complete with removable and washable cases