Monitor Eye Care with an FSA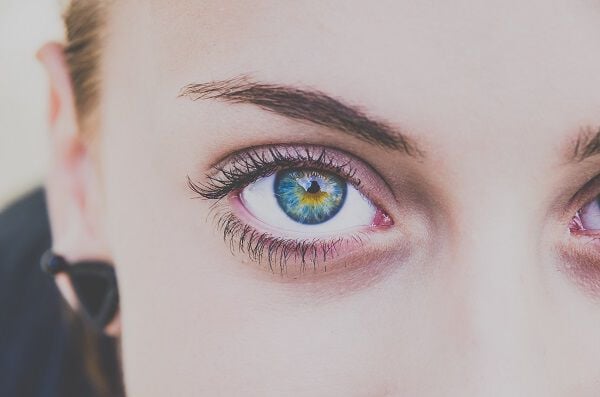 The start of the New Year can mean a lot of things, but it's also a good moment to monitor eye care and get necessary checkups. Often, people make New Year's Resolutions focused on health, and eye care is certainly an important part of that.
You can apply your Flexible Spending Account (FSA) to lots of different eye health expenses, whether it's for a yearly eye exam, LASIK surgery, or more. People also often rely on their FSAs for eye care products including prescription eyeglasses, contact lenses, contact lens care and more.
If you wear eyeglasses or contact lenses, you know how important good eye care is. And, instead of paying out of pocket for eye care, you can easily apply your FSA to cover these costs on a pre-tax basis.
Key steps to monitor eye care with an FSA:
Eye exams
You should schedule an eye exam at least once per year for yourself and loved ones. Eye exams are an important way to detect, monitor and prevent possible eye problems. They also provide the opportunity to review your current eyesight and tell the ophthalmologist about vision changes, pains or strains, and discover whether you need to change your prescriptions. Even if you currently have perfect eyesight, an eye exam will ensure you stay on track and can detect early enough if there are any changes. If you want to use your FSA, you can use it toward LASIK eye surgery. It'll require some planning ahead of time, and discussing whether it's an option for you with your doctor, but it's a covered expense for FSAs.
Discover more FSA-eligible expenses via our comprehensive FSA Eligibility List
Daily Eye Health Tips
According to WebMD, you can take some steps to maintain eye health in your daily activities, whether that's at home, during travel or at the office.
"Staring at a computer (or any digital screen) won't hurt your eyes, but it can make them feel tired and dry. Surprisingly, we blink about half as often when we're looking at a screen. Follow the 20/20/20 rule: Every 20 minutes, look at least 20 feet away for at least 20 seconds. Also, place your screen so it's about 25 inches away and slightly below eye level. Cut glare by moving light sources or using a screen filter," an article on WebMD advises.
Wearing sunglasses (prescription sunglasses are covered by an FSA!) is also advised to protect your eyes from UV radiation. Shop for prescription glasses with your FSA at FSAstore.com.
WebMD further urges people to consider what they eat for eye health, too. WebMD suggests, "Foods that help circulation are good for your heart, eyes, and vision. Choose heart-healthy foods like citrus fruits, dark leafy greens, and whole grains. Foods rich in zinc -- beans, peas, peanuts, oysters, lean red meat, and poultry -- can help eyes resist light damage. And carrots do help eyesight: The vitamin A in them is important for good vision."
If you are experiencing eye problems related to itchiness or redness, did you know you could offer some relief through cold compresses like the TheraPearl Eye Mask or eye drops? You can even rinse your eyes with clean water and saline, WebMD mentions.
If you wear it, be sure to throw out any old makeup after 3 months as bacteria can grow in liquid or creamy makeup, WebMD says. "If you develop an infection, immediately get rid of all your eye makeup and see a doctor. If you tend to have allergic reactions, try only one new product at a time. Never share cosmetics and don't use store samples. Clean your face thoroughly before and after using makeup, and don't apply cosmetics inside lash lines."
Contact Lenses
If you wear contact lenses, there are a few basics you should always keep in mind to properly monitor eye care. As WebMD advises, "Always wash your hands before handling lenses. Use only cleaners and drops approved by your eye doctor. Clean, rinse, and dry the case each time you remove the lenses, and replace it every two to three months. Don't wear lenses when you're swimming or using cleaning products like bleach. Don't leave daily wear lenses in while you sleep, even for a nap. And don't wear lenses longer than recommended." Taking all of these steps will ensure you take care of your eyes by keeping lenses clean, and don't put extra strain on your eyes.
If you wear contact lenses, you can easily shop for these using an FSA, as well. Contact lens care, such as special protective cases and contact lens solution is also available.
Curios to learn more about which contact lenses are right for you? Read this post explaining different types of contact lenses.
Shop for contact lenses
Shop for contact lens care