Do I need to use sunscreen this winter?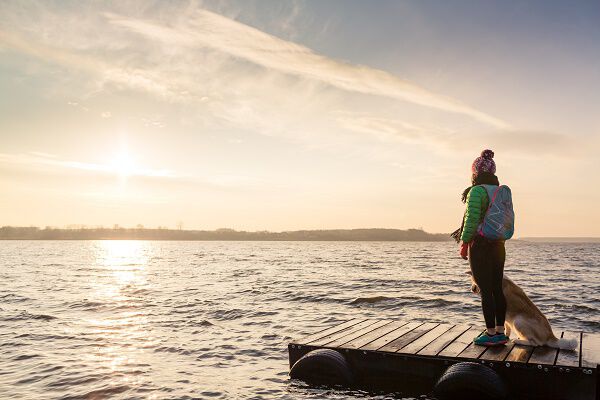 When you think of sunscreen, what usually comes to mind? Days at the beach, long summer afternoons or those irritating sunburns when you forget to apply? While most people reserve their sunscreen use for the warmer months, in reality the danger of the sun's rays is ever-present during any time of the year!
As this winter gets into full swing, don't let your family's sun care regimen fall by the wayside. While you may not think that the sun is a major factor in the winter months, you absolutely need sun protection when outdoors for long periods of time during the winter. Here are a few reasons why you should use your FSA card to stock up on sunscreen for the whole family in 2017.
80 percent of UV rays can penetrate clouds
While it may be more overcast and cloudy during this time of year, don't become complacent with your sun care regimen when venturing outdoors. Cloud cover does not guarantee that the sun's most damaging rays, and the American Academy of Dermatology reports that up to 80 percent of UVA and UVB rays can pass through clouds and be absorbed through the skin. UVA rays penetrate deeper through the top skin layers to cause premature signs of aging, while UVB rays are the primary cause of sun damage and can contribute to skin cancer formation. Even when it's cloudy, use an SPF 30+ sunscreen on exposed skin!
Make the switch to mineral sunscreen
Are you using chemical sunscreen or mineral (physical) sunscreen? If you're looking for the best year-round protection, mineral sunscreen is the best option. Chemical sunscreen usually consists of UVA and UVB blockers and can be harmful to the skin with repeated use, as opposed to true broad spectrum coverage offered by mineral variants. While they may take a bit longer to apply, mineral sunscreen that contains helpful ingredients like zinc oxide and titanium oxide works for much longer and requires less re-application.
Practice proper lip care
Dry skin is far more susceptible to the sun's rays, and chapped lips are extremely common during the winter months. As the season gets underway, make sure your lip care regimen is up to par to ensure that you're not putting your lips at further risk of sun damage. Better yet, opt for a lip balm that has SPF protection in addition to skin nourishing ingredients. Lip balms with sunscreen rated SPF 15+ are eligible for reimbursement with an FSA or HSA, so use your benefit to cover this winter necessity.
Enhance your diet
Did you know that what you eat can supplement your skin's natural sun protection and resistance to sun damage? It's true! Natural vitamins and antioxidants, such as vitamin C, beta carotene, vitamin E and more can boost the body's ability to protect and repair the skin after being exposed to sunlight. Some foods to keep in mind year-round include citrus fruits, carrots, strawberries, green tea, pomegranates, almonds, red grapes and leafy green vegetables.
Keep your family safe from the sun's rays in any season by shopping for sun protection products for the whole family at FSAstore.com! We have the web's largest selection of FSA-eligible items to help you maximize the potential of your healthcare benefits.