The OTC drug prescription (Rx) requirement explained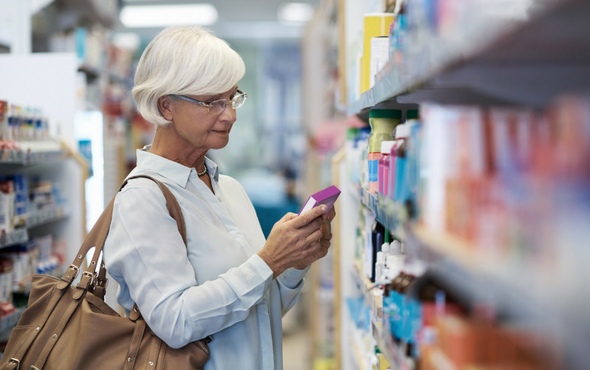 Update: As of March 2020 with the passage of the CARES Act, the OTC Rx requirement has been repealed and prescriptions are no longer necessary to purchase over-the-counter medicines with an FSA or HSA. Additionally, menstrual care products like tampons and pads are fully FSA-/HSA-eligible. Learn more here.
The OTC drug prescription (Rx) requirement explained
Whether you're a flexible spending account (FSA) or health savings account (HSA) user, you may have noticed a change over the past several years regarding the purchase of over-the-counter medications with your benefits. With the passage of the Patient Protection and Affordable Care Act (PPACA), the healthcare law established a new uniform standard for medical expenses. As of January 1, 2011, all over-the-counter (OTC) products with a medical ingredient require a prescription from a doctor, a regulation that still gives FSA users much confusion to this day.
How does the OTC Rx requirement change FSA reimbursement?
The OTC Rx rule does not apply to items for medical care that are not medicines or drugs. Thus, medical equipment such as crutches, supplies such as bandages, and diagnostic devices such as blood sugar test kits will still qualify for reimbursement by a health FSA and can be purchased without additional documentation. In fact, there are still thousands of items that can be purchased without a prescription. Common OTC items that contain an active medical ingredient and therefore will require a prescription for purchase with an FSA/HSA include pain relievers, cold medicine, allergy medicines and cough drops.
The thinking behind putting the OTC Rx provision in place was a combination of factors. First, the regulation would help raise revenue for the government to expand coverage to a wider segment of the population who were uninsured. Additionally, the OTC Rx provision helps to put a stop to FSA product "stockpiling," the practice of buying an inordinate amount of the same item, which were most often over-the-counter medications, reports AMedNews.com.
How can I work around the OTC Rx Provision?
This regulation has made life a bit more complicated for FSA/HSA users, but there may be relief in sight. There are a number of bills before Congress that push for the repeal of the OTC Rx provision, and with the many changes expected to be written into law with the new Presidential Administration, there could be renewed support to repeal the OTC Rx provision sometime in 2017. FSAstore.com covered the most recent legislative push, HR 1270 (and its most recent variant, HR 394), in a previous blog post.
However, until this happens, FSA/HSA users will need to obtain prescriptions from their doctors to purchase OTC medicines with their consumer-directed healthcare accounts. Luckily, FSAstore.com has a solution: the Prescription Process!
What is the FSAstore.com Prescription Process?
If you purchase eligible OTC medicines like pain relievers, anti-allergy products, antihistamines and more at FSAstore.com, you will need a prescription for FSA reimbursement. Luckily, we make this extremely easy for FSA users. During the checkout process, click on the prescription banner to complete the prescription process. Customers simply need to provide their physician's name, address and phone number, and we will reach out directly for the necessary documentation to complete your purchase. That's it!
The next time you need to make an FSA purchase, visit FSAstore.com first! We have the web's largest selection of FSA eligible products to help you maximize the potential of your healthcare benefits.