Prevent Thanksgiving overeating with these tips!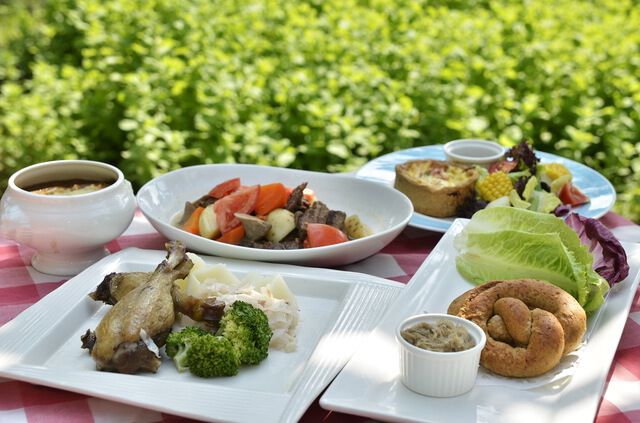 Thanksgiving is just around the corner. In addition to football games and time spent with family and friends, food is the star of this holiday.
Here are a few tips to avoid Thanksgivingweight gain while still enjoying favorite dishes
Eat breakfast and lunch
While it may be tempting to eat a lighter breakfast/lunch in anticipation of the bigger meal, one of the easiest ways to prevent overindulging is to stick to a normal dietary plan. Skipping meals only slows down the metabolism, as well as compelling one to eat more calories.
Make your own tasting menu
It's Thanksgiving, and youwant to try everything your loved ones have made. One way to avoid overeating is to opt for a tasting menu rather than a full plate. Take a tablespoon-full of each dish so you can try everything, and focus on select foods that you want to have in larger amounts.
Opt for drinks with lower calories
Alcohol can add to the day's calorie count in a hurry. Club soda or seltzer is also a great option to enjoy a fizzy drink without the calories.
Embrace the veggie plate
Appetizers can throw a wrench in your plans to eat healthy on Thanksgiving, so make an effort to limit these snacks or simply reserve your snacking for more healthy options like the veggie platter. Raw veggies are high in dietary fiber, which can help you detox after a heavy meal and will ensure that you're not feeling ravenous by dinner time.
Leftovers
Make discerning choices when it comes to foods you'll bring home and eat following Thanksgiving. Turkey is less heavy and can combine with veggies for a healthy, substantial meal, but make an effort to bring home smaller amounts of mashed potatoes, stuffing and desserts.
Stick to your fitness plan this holiday season by shopping at FSAstore.com! We have FSA eligible products to help keep you active, such as hot and cold packs, kinesiology tapes and more to help you attain fitness goals.