Real Money: Why I regret not researching my health care options more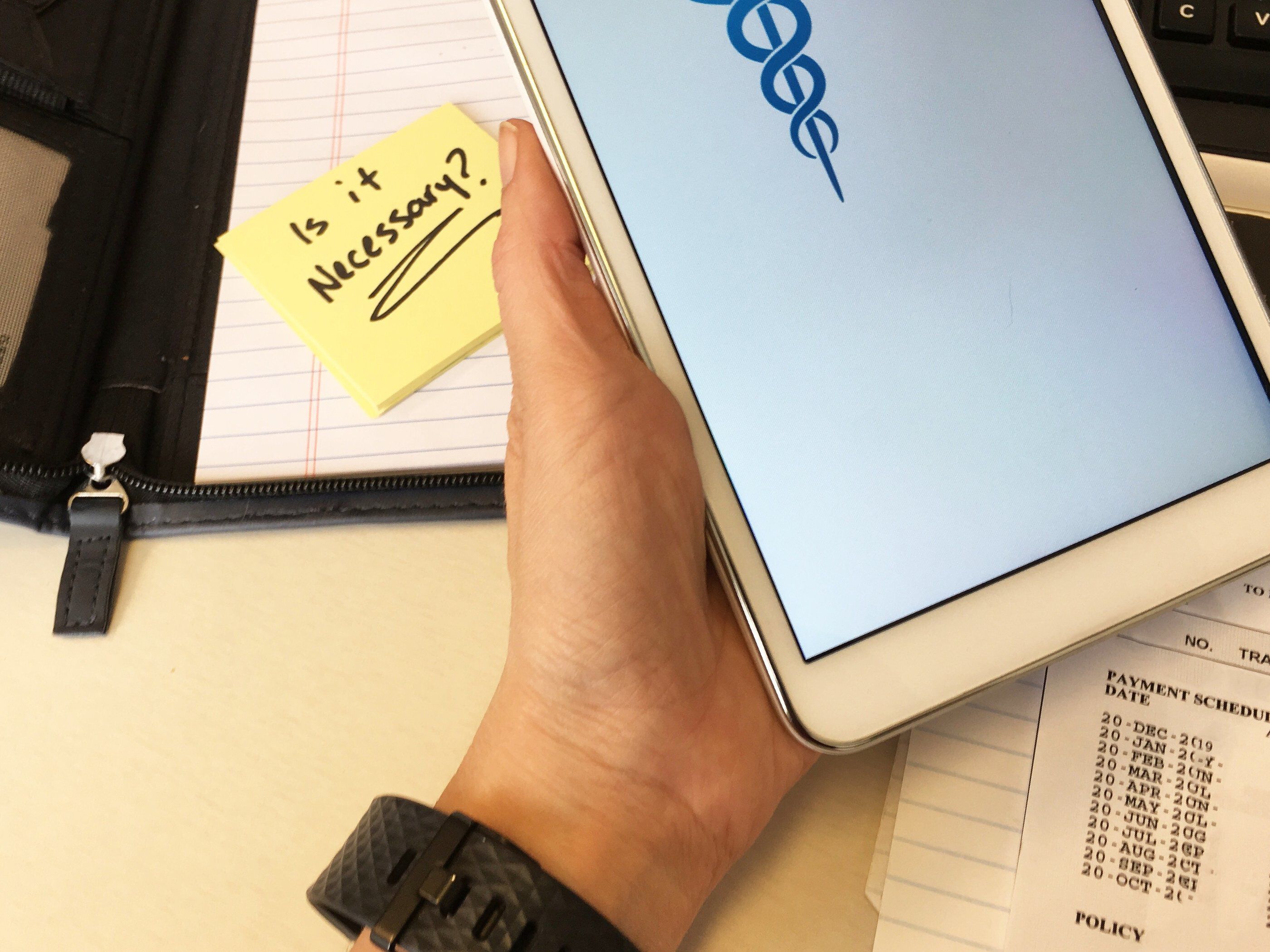 As a self-proclaimed money nerd, I sure made a big financial mishap - not researching my health care options more carefully. By essentially hiding under a rock when it came to health insurance, I lost hundreds of dollars in the process. Worse, it could have cost me much more if my family and I had to visit the doctor more often last year. I don't even want to imagine what it'd be like if we had much higher medical expenses.

Using "overwhelmed" as an excuse
To be frank, I didn't really need to worry about health care options in the U.S. until about two years ago. As a Canadian living overseas, either the government took care of my basic needs or my employer overseas did. When my husband and I made the decision to move to the U.S. I felt overwhelmed at starting a new life in another country, transitioning into full-time self-employment and learning how to be a parent to a young child.
While each individual situation itself would have been stressful enough, the combination of all three sent my stress levels through the roof. Instead of listing out my priorities and figuring out what I needed to do (and in which order), I just picked the first health plan that looked decent.
I lost quite a bit of money
What I didn't realize was there were many opportunities to save on health care costs. Not only that, but on taxes as well. If I had know about the benefits of an HSA or FSA, I would have taken some time to budget more carefully and contributed to those accounts.
Lowering my taxable income would have been awesome, since I was spending money left and right moving to a new country. From rental deposits, to new furniture, to childcare options, it would have been great if I could have saved some money to pay for my health care expenses in the process.
If I had set aside money in an HSA, I could have lowered my taxable income, and paid less taxes. Those savings could have gone towards other things like stuffing my emergency fund and assorted moving expenses.
What's more, it wasn't until I moved again that I realized I could have opened a dependent care FSA. As someone who uses drop off daycare facilities and enrolled her son into part-time preschool, I could have opened that account (assuming my last health insurance plan allowed it), saved money on child care fees and lowered my taxable income.
While there is no point in shaming myself and living in total regret, I can take this as a lesson learned. Sure, I was stressed, but my health needs are equally as important. For the future, I'm going to do some careful research, way before open enrollment so I'm well prepared and informed of what I'm getting into when it comes to health care options.
This also includes taking stock of how I used my plan this year, what my long-term goals are with my funds (e.g. is it just for health care expenses or will it to help me with retirement purposes?) and what I can do to ensure that I am making the best choice for me, given my current life situation.
<
--
Whether you budget week-to-week, or plan to use your FSA for bigger things, our weekly Real Money column will help you maximize your flex spending dollars. Look for it every Tuesday, exclusively on the FSAstore.com Learning Center. And for the latest info about your health and financial wellness, be sure to follow us on Facebook, Instagram and Twitter.