Spotting and treating winter allergies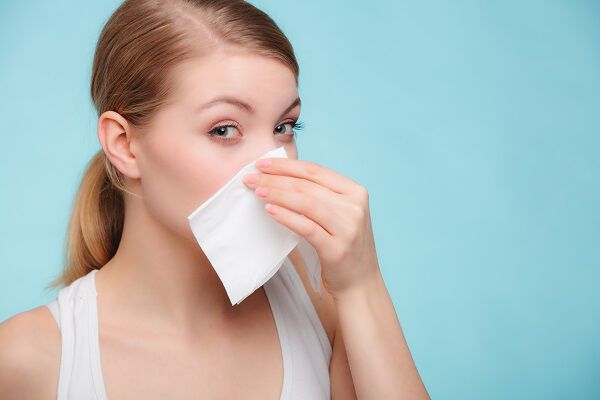 While spring allergies certainly get a lot more attention when pollen levels peak, winter has its own set of various indoor irritants to trigger those allergy symptoms many of us know all too well. As your furnace kicks in during the winter months, it can send dust mites, mold spores, and insect parts into the air which can find its way to your breathing passages to cause an adverse reaction.
One to way to help mitigate symptoms is to get a better idea of where these allergy triggers are surfacing from. Dust mites are microscopic bugs that particularly love to hide in mattresses and bedding. Their droppings and remains, when airborne, are most likely the source of your symptoms.
Additionally, mold can be found in damp and humid areas such as basements and bathrooms, but can also manifest itself under moldy carpets, soggy drywall, and areas with water leaks. As you spend more time indoors in the winter, these allergens become more prominent in causing discomfort and allergic reactions.
Treatment for your winter allergies can include Antihistamines and Decongestants, both of which are available for purchase with an FSA (with a prescription) on FSAstore.com. Antihistamines help to reduce sneezing, sniffling, and itching. Decongestants clear mucus in the nose and lungs to relieve congestion and swelling.
Antihistamines (Prescription required to purchase with FSA):
Decongestants (Prescription required to purchase with FSA):
If neither of these work and your symptoms are serious, you may want to consider immunotherapy, which consists of allergy shots or under-the-tongue tablets. Immunotherapy should expose your body to gradually bigger doses of the allergen to curb your symptoms for the longer term.