Oral Care - Denture Cleansers from Efferdent
Shop our selection of oral care products and save with your FSA account. Make the most of your savings benefits today.
Search Results
All products are FSA eligible.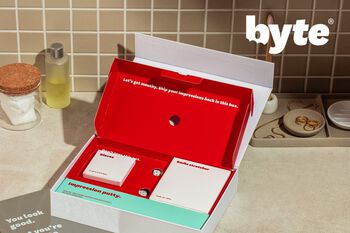 TAKE A BYTE®
Get $200 off aligners when you buy an impression kit
Your first step to Doctor Directed Invisible braces from home, the $12.95 impression kit is now fully FSA eligible.