Each year, the American Optometric Association sponsors Save Your Vision Month, which is held each March to promote the importance of regular, comprehensive eye care from a doctor of optometry. Your eyes are your windows to the world, and if you can't remember the last time you've been in an optometrist's office, it's never too late to put a renewed emphasis on your eye health.
Luckily, if you have a flexible spending account (FSA), your FSA can cover a huge range of qualifying optometric products and services. Don't know where to start? Here are a few FSA eligible expenses to keep in mind during Save Your Vision Month.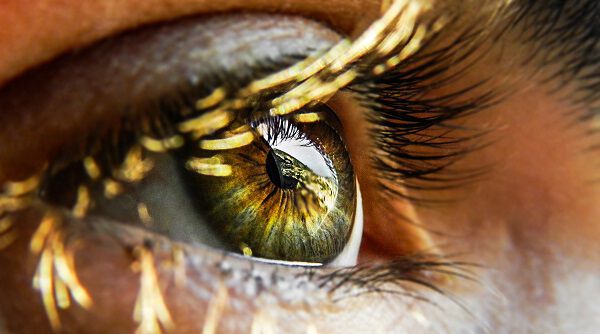 1. Eye Exams
First and foremost, the cost to cover a visit to the optometrist's office is FSA eligible! A standard eye exam will consist of vision tests to check close and distant vision, Tonometry to test for glaucoma, and a thorough exam of the inner eye after the pupils have been dilated. Most eye exams will only take an hour or more to complete, which provides enough time for the exam and to be fitted for a prescription vision correction method if necessary.
2. Eye Surgery
Surgery that is necessary to correct vision loss is FSA eligible, so if you or a loved one needs corrective surgery as the result of a vision problem or a recent injury, these procedures would be covered by your benefit. Additionally, vision correction surgeries such as LASIK are also FSA eligible, so common vision issues such as presbyopia (poor far sighted vision) and myopia (poor near sighted vision) can be treated in a single doctor's office visit.
3. Eyeglasses
If you wear glasses, an FSA can help you save hundreds each year on the frames, lenses and accessories you need to see clearly. Both reading and prescription eyeglasses are FSA eligible, as well as eyeglass repair kits, cleaning cloths and sprays to help you prolong the life span and efficacy of your vision correction methods.
4. Contact Lenses
Contact lens wearers must support their vision correction methods with a rigorous cleaning and maintenance regimen. Contact lenses, lens solution and carrying cases are daily mainstays for contact lens wearers, but luckily all of these products are FSA eligible as well. This can help contact wearers save hundreds each year on the products they use every day.
5. Eye Drops
Last but not least, March hails the arrival of spring allergy season, and your vision could suffer greatly during peak pollen days when contending with itchy, watery eyes. Anti-allergy eye drops are FSA eligible and can relieve the discomfort that often accompanies the early spring for allergy sufferers.
If you're in need of eye care products during Save Your Vision Month, rely on FSAstore.com! We have the web's largest selection of FSA eligible products to help you maximize the potential of your healthcare benefits!