New Over the Counter Allergy Medicines to Consider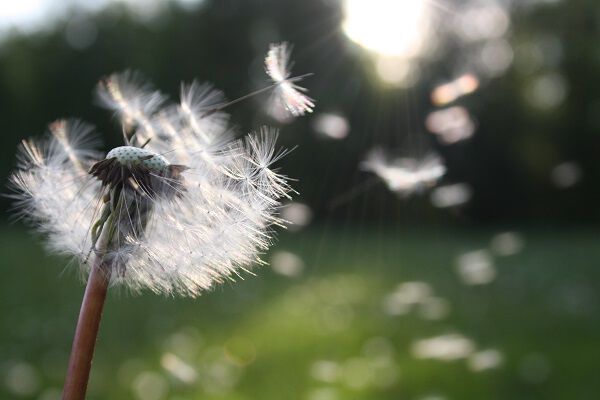 Whether you've been a long-time allergy sufferer or just started experiencing symptoms, finding new allergy medicine might be able to help you find some much needed relief. Not to say there's anything wrong with what you're currently using, but it's probably confusing walking down the aisle of your local drugstore (or when you're shopping online) trying to figure out what's what.
Of course you don't want to get the wrong type of medication and not find any relief at all. So if you're looking for new allergy medicine, let's first take a look at the types of oover the counter allergy medicine you can find, and which may be best for you.
One Caveat
Before you whip out your FSA card and buy everything in sight, it's crucial that you consult your doctor before starting on a new allergy medication regimen. You never know how your body will react or whether your doctor can prescribe something that'll be more effective.

For example, maybe you're already on medication from a pre-existing condition and you're unsure whether it's safe to take allergy medicine. In this case, it's best to talk to your doctor who will know your medical condition and what medications may be troublesome for treatment — especially those with severe allergies or those with an intolerance to certain foods (example: peanut allergy). It's always better to be safe than sorry!
Types of Allergy Medications
When you're trying to figure out which type of allergy meds medication work best, know that there are lots of them. We're talking about eye drops, inhalers, liquids, nasal sprays, pills and skin creams. These OTC allergy medicines treat allergy symptoms that occur from dust mites, pollen, an intense allergy season, and other common daily allergy triggers. Many of these are available over the counter and are FSA-eligible, though it's best to double check with your provider.
Here are some common types of allergy medications you don't need a prescription or allergy testing for according to the Mayo Clinic.
Antihistamines
This type of meditation blocks histamine, which is a chemical that's released by your immune system when you have an allergic reaction. Histamine production is what can cause allergy symptoms.
Antihistamines are available both by prescription from an allergist and over the counter. Pills, liquids and nasal sprays can help to ease allergic symptoms such as itchy or runny nose, sneezing, postnasal drip and sinus congestion. Some of the side effects include feeling tired, drowsiness and a bitter taste.
There are also antihistamine eye drops to help you find relief from red, itchy swollen eyes. Though you won't experience drowsiness or tiredness like the kinds mentioned above, you might get dry eyes and headaches.
Decongestants
You can use decongestants for fast and temporary relief for sinus and nasal congestion. Both pills, drops and sprays are available and some medication has a combination of both antihistamines and decongestants. However, if you have cardiovascular disease, glaucoma, high blood pressure or hyperthyroidism, then it's typically not recommended.
If you're using nasal decongestant drops and sprays, make sure not to use them for a prolonged period of time — most medications recommend no more than three consecutive days. Otherwise, your symptoms could get worse.
Corticosteroids
Corticosteroids are used in pills, liquids, nasal sprays and eye drops. It's also used in inhalers — you'll need a prescription for it though. Pills and liquids are used to treat severe allergic reactions. However, there are a large number of serious side effects such as worsening high blood pressure, muscle weakness, increased blood sugar, cataracts and stomach ulcers.
Nasal sprays are for relieving allergic reactions that cause a runny nose, stuffiness and sneezing — side effects include nosebleeds, nasal irritation and an unpleasant taste. Eye drops are to help relieve itchy, watery or red eyes if you've exhausted all other options. However, this type of eye drop needs to be used carefully because of the risks involved.
Are There Any New Over The Counter Allergy Medicines?
There are some relatively new antihistamine medications but let's take a look at a common over the counter one: Benadryl. It's been around for quite a while but it's short-acting and can make you tired — not a good side effect if you're at work or need to drive soon after.
Instead, newer products such as Allegra, Claritin and Zyrtec offer relief for a longer period of time — we're talking about anywhere from 24 hours up to three days depending on the brand. Plus, it won't make you feel drowsy. So if you're debating between Benadryl versus Claritin for example, you'll want to think about whether you need long- or short-term relief, plus if you're going to need your full concentration within the next few hours.
The newest product on the block is Xyzal, which is similar to Zyrtec. It's an over the counter drug that offers relief for up to 24 hours. It also is not supposed to cause drowsiness, though you may experience side effects differently. Since this new antihistamine isn't that much different compared to ones like Claritin and Allegra, test each one's side effects and effectiveness to see which one works best for you. (GoodRx)
If you're looking for relief in one specific area, consider nasal sprays or eye drops. That way you can target that specific area. One of the most common and newest nasal sprays is Afrin. This over the counter nasal spray works immediately to block your allergic reaction. Keep in mind you'll want to use the right technique or it won't be as effective — aim for the side of your nose. You may even want to check with your doctor to see if you're using it correctly. (Flonase)
Remember, the more you use nasal sprays, the worse your symptoms could get. You could become even more congested because of the rebound effect, plus you can develop additional side effects such as raising your blood pressure.
As for eye drops, common over the counter ones like Visine are a good and affordable option — there may be new products but you'll most likely need a prescription. Visine's allergy eye drops help to relieve redness and itchy eyes by constricting the eye's blood vessels. Again, like nasal sprays, don't use it too often or your eyes could become "used" to it. As in you'll end up with red eyes even more and even headaches in some cases. (Drugs.com)
Which Allergy Medicine is Best For Me?
There's no one size fits all solution to allergy medication, even if you're considering the newer ones. The most effective way to see which allergy medicine is best is to simply try them out. You can try an over the counter medication for a month or so to determine whether it'll help relieve your symptoms effectively. If not, or it gets worse, it might be time to go to a doctor. Same goes for if you have a medical condition or you're concerned about the side effects in general.
The truth is, a doctor will be able to best tell you which is best given your state of health and how it'll interact with other medications you may be taking. In some cases, it could be that you need a prescription medicine or alternatives like allergy shots. However, most doctors will probably recommend over the counter methods first before opting for stronger treatment choices.
No matter what, trying over a period of time to see what kind of allergy relief will work best for you is totally worth it.
Thanks for visiting the
FSA Learning Center
! To stay on top of all FSA news that can affect your health and financial wellness, be sure to follow us on
Facebook
and
Twitter
.
Sarah Li-Cain
Sarah Li-Cain is a finance writer and a AFC (Accredited Financial Counselor) candidate whose work has appeared in places like Bankrate, Business Insider, Redbook, Financial Planning Association, Investopedia and International Business Times. She's also the host of Beyond The Dollar, a show where her and her guests have deep and honest conversations about how money affects their well-being. Based in Jacksonville, Florida, she can be found spending time at the beach with her family when she's not working.