Preparing for a Fall hike with FSA-eligible items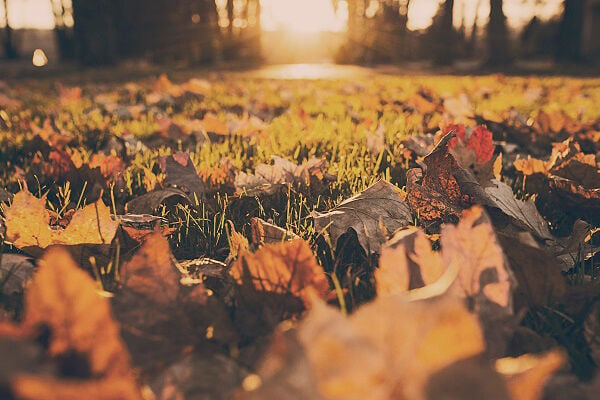 After a long, sweltering Summer, the gorgeous fall weather is the perfect season for hikers, campers and outdoorsy types. With the heat and humidity gone and the dazzling Autumn color palette in store, this is the perfect time to set off into the back country. Whether you're planning a short hike or a longer trip, it's good to carry some healthy essentials. Your camping pack should include plenty of water and energizing snacks, but also basic medical supplies such as bandages, sunscreen, first aid kits and more.
Plan a fall hike with your FSA
However, before you hit the road to your next destination, make sure you use your flexible spending account (FSA). Your FSA can prepare you for the next fall hike. Your Flexible Spending Account covers lots of different, everyday products that you may not realize are eligible. For example, did you know that pain relief hot or cold therapy packs for achey muscles and other pains? Or how about prescription eyeglasses or contact lenses? Thousands of items are available with an FSA.
Use your FSA card to pick up the following helpful FSA eligible expenses:
First Aid Kits
It's vital that you pack an FSA eligible first aid kit before your hike. This kit contains bandages, antiseptics, first aid tools and more that can help you act quickly. Opt for an Adventure Medical First Aid Kit for a rugged first aid kit that can stand up to the rigors of the trail!
Check Out: Adventure Medical Kits Weekender, 1 Kit
Elastic Bandages
Hiking in the fall presents its own challenges, as precipitation can make trails slippery and uneven. A great item to pack is an elastic bandage. It can stabilize an injured joint to prevent further injury, and can be made into a sling! Bandages are a perfect accompaniment to a first aid kit.
Check Out: KT Tape
Mineral Sunscreen
It's advisable that you apply sun protection before spending time outdoors. Additionally, if you become lost, a lack of sun protection can quickly become a life-threatening matter. This is an essential you should have available when venturing on the trails.
Check Out: MDSolarSciences Mineral Moisture Defense SPF 50 Sunscreen 4 oz
Antihistamines
Do you have fall allergies? Allergens will be present whether you're in an urban or wooded environment. Prepare with a dedicated antihistamine to symptoms such as sneezing, stuffy nose, watery eyes and a sore throat.
Check Out: Zyrtec Allergy, 24 Hour 10 mg Tablets, 45 ea
Pick up everything you need for your family's well-being with money you've already set aside by shopping at FSAstore.com! We have the web's largest selection of FSA/HSA eligible items!