FSAs and drug-free pain management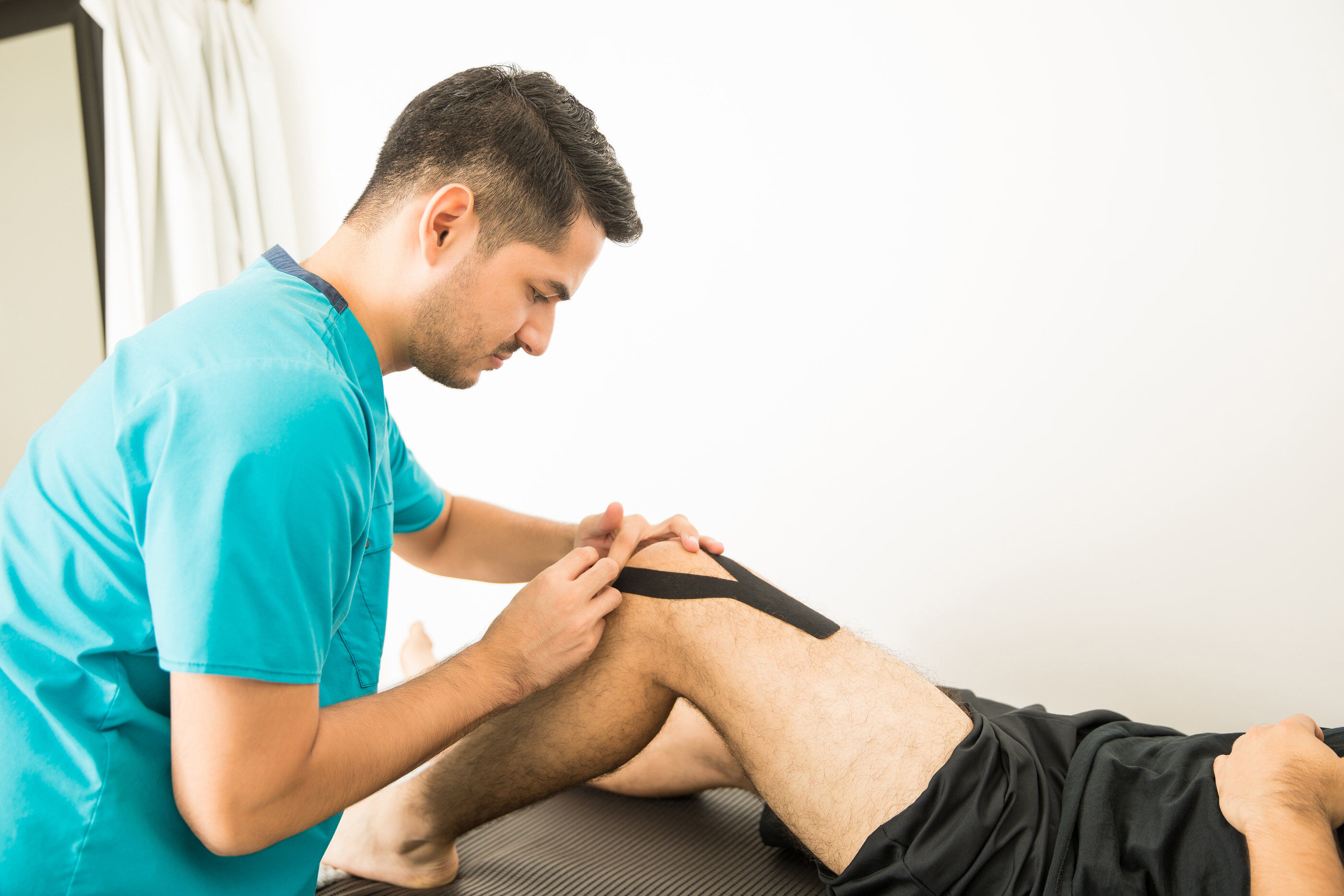 Many Americans suffer from some form of chronic pain. While over-the-counter medication can provide relief, many people prefer a drug-free option to help manage their pain long term. As technology advances, more and more options are now available for people to find drug-free pain relief right in their own home.

Many of these treatments are eligible for FSA reimbursement, meaning you can put your tax-free dollars to work.
Hot and cold therapy is a popular option for many different kinds of aches and pains because of their simplicity and effectiveness. Most of these can simply be heated in the microwave or left in the freezer to cool. These treatments can be used to treat a variety of ailments, from swelling and inflammation to injury relief and rehabilitation.
Athletic support tape
Brands like KT Tape allow for better muscle movement, providing support, and quickening the healing process. It's especially popular with athletes for pain relief, inflammation reduction, muscle relaxation, and injury recovery.
Many people choose to wear KT Tape during sporting events for the added muscle support and pain prevention. It is also used to help increase lymphatic drainage and improve blood flow. Because of its many benefits, KT Tape is popular with people for prevention and pain relief.
TENS units work by using stimulating pulses to prevent pain signals from reaching the brain. These units send electrical impulses to the muscles and stimulate your nerves, which works to confuse pain signals received by your brain. They also help stimulate the production of endorphins, which are a natural pain reliever. For people with chronic pain, endorphins help to eliminate the discomfort and can even work as a mood booster.
Acupressure mats are a simple and drug-free method of pain relief. All you need to do is make contact with the mat to relieve pain and tension. Most people close to either stand or lie down on them which allows the spikes on the mat to put pressure on your acu-points and relieve pain.
Additionally, acupuncture is an extremely popular form of drug-free pain management. While you can't do it yourself in your own home like the other options on this list, many people find the trip to the specialist to be well worth their while. If using your FSA, make sure to ask your administrator if they'll require any specific type of documentation, such as a Letter of Medical Necessity, to allow the expense.
Supports and braces are a popular option for people who are experiencing joint pain or to assist with rehabilitation after an injury. Some athletes also use them to prevent injuries while playing sports. Braces come in many shapes and sizes to fit different joints and provide different levels of support.
--
Don't waste time hunting for ways to spend your tax-free funds. In That's Eligible?!, we'll bring you these updates every Monday, so you don't have to. And for all things flex spending, be sure to check out the rest of our Learning Center, and follow us on Facebook, Instagram and Twitter.