Got $100 in your FSA? Here's how to spend it this summer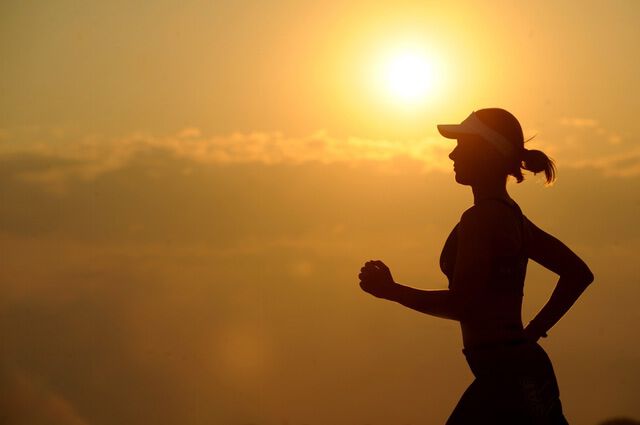 Have you used our FSA Calculator? It's one of the easiest ways to figure out your flexible spending account (FSA) allocation for the coming plan year. But if you overestimate or don't find yourself making qualifying purchases or visiting the doctor as often as expected, you may be sitting on extra cash you don't want to forfeit!
With the summer weather finally here (and many mid-year FSA deadlines approaching), this is the perfect time of year to splurge on FSA-eligible products, and you'd be amazed at how much $100 will cover to boost your long-term health and wellness. Here are a few ways you can spend down remaining FSA dollars based on our most popular customer groups!
New Parents
From prenatal vitamins to breastfeeding supplies, new parents can build a foundation for the future by saving with their FSA!
BabyGanics Cover Up Baby Sunscreen for Face and Body SPF 50+, Fragrance Free, 6 oz - $11.99, Link
Medela Breast Milk Storage Solution - $32.99, Link
NoseFrida The Snotsucker Nasal Aspirator - $15.99, Link
Medela Breast Milk Cooler System - $23.99, Link
Thinkbaby LIVE STRONG Safe Sunscreen SPF 50, 3 oz - $12.99, Link
Fitness Enthusiasts
Whether you're looking to get back into the gym or building on your gains, FSA-eligible products can help you prevent and treat injuries, and help you manage your workout regimen free from acute and chronic pain.
KT TAPE PRO, Pre-cut, 20 Strip, Synthetic, Laser Blue, $19.99, Link
Arctic Ease Instant Cold Wrap Black (4"X60"), $15.99, Link
ACE 3" Self-Adhering Bandage, $5.09, Link
Icy Hot Smart Relief TENS Therapy Knee and Shoulder Starter Kit, $39.99, Link
KT Tape Recovery+ Patch 4 ct Black, $9.99, Link
Outdoor Enthusiasts
Be safe on your next hike or camping trip with FSA-eligible products! Your FSA can cover sun protection, first aid supplies, foot cushioning treatments and more!
BullFrog Water Sport Lotion SPF 50, $11.99, Link
Band-Aid Advanced Healing Blister, Cushions, 6 ea, $5.79, Link
Adventure Medical Kits Sportsman Whitetail, $49.99, Link
Banana Boat Aloe Vera with Vitamin E Sunscreen Lip Balm SPF 45, 0.15 oz, $2.99, Link
Dr. Scholl's P.R.O. Pain Relief Orthotics for Lower Back, Men's Size 8-13, 1 pr, $12.79, Link
ACE 3" Elastic Bandage with Clips, $4.99, Link
World Travelers
Got a vacation on the horizon? FSAs are a boon for regular travelers to help you avoid motion sickness, neck stiffness and sunburn with a huge variety of travel necessities.
Vichy Idéal Capital Soleil SPF 45 Dry-Finish Body and Face Sunscreen with Antioxidants and Vitamin E, 5 Fl. Oz., $28.50, Link
Johnson and Johnson First Aid Kit, Safe Travels, 70 pc, $7.49, Link
IMAK HappiNeck Orthopedic Neck Support, $32.99, Link
Psi Bands Acupressure Wrist Bands - Racer Black, $18.99, Link
Solar Sense Clear Zinc Stick for Face and Lips, SPF 50, .45 oz, $4.99, Link
For everything you need to stay healthy year-round, rely on FSAstore.com! We have the web's largest selection of FSA-eligible products to help you maximize the potential of your employee benefits!