10 ways to spend your FSA dollars by March 15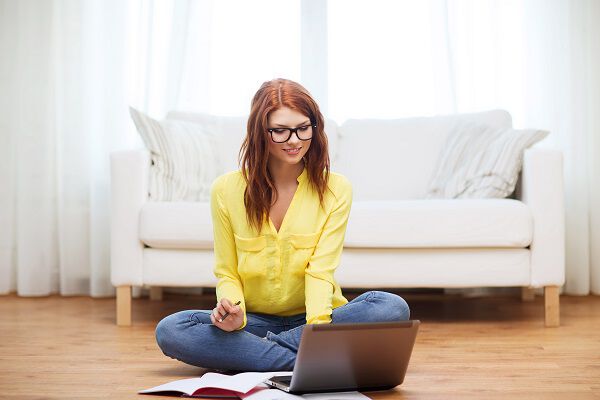 For many FSA users, 2016 isn't over quite yet! The period between January 1 and March 15 is the FSA grace period (for FSA plans that ended on December 31, 2016), the last chance for millions of FSA holders to spend down the remainder of their 2016 funds before they are forfeited.
Companies have the option of choosing the 2.5 month grace period or the $500 rollover when setting up FSA plans for employees, so if your plan features the grace period, there is still time to spend down the remainder of your 2016 funds before the deadline! Whether you have $600 or $60 left in your account, FSAstore.com can help you spend down your remaining 2016 funds on the eligible products you and your family use the most. Here are a few ideas to keep in mind before March 15 arrives!
Medical/Dental/Vision Care
First and foremost, your FSA is one of the easiest ways to save on medical spending, so whether you've been putting off a physical exam, a dental cleaning or even thinking about LASIK surgery, these are all qualifying medical expenses that can be covered with FSA funds. Before your 2016 plan year comes to a close, use your remaining funds to lay a healthy foundation for 2017!
First Aid Kits
You may have a first aid kit at home, but what about your car, boat or workplace? Accidents happen when you least expect them, so be prepared for the worst wherever you're heading with FSA eligible first aid supplies.
Check Out: Adventure Medical First Aid Kit Comprehensive
Mineral Sunscreen
The sun's rays are dangerous for your skin during any season, so if you'll be spending an extended amount of time outdoors in the coming months, make sure your skin is protected with mineral sunscreen! These products do not absorb into the skin, offer broad spectrum protection against UVA/UVB rays and are ready to protect from the sun as soon as they're applied.
Check Out: La Roche Posay Anthelios SPF 50 Face Mineral Tinted Sunscreen, 1.7 fl oz
Sunscreen Lip Balm with SPF 15+
Don't let your lips suffer from a lack of sun protection year-round. Sun care lip balms that contain a sun protection factor of 15 or above are FSA eligible! Apply it before heading outdoors to safeguard your lips from the elements.
Check Out: Coppertone Sport Sunscreen Lip Balm SPF 50
Bandages
Bandages are staples of the modern household that can handle cuts, scratches and bruises large and small. They can also run out fast over the course of the year, so this is the perfect opportunity to plan ahead.
Check Out: Band-Aid Flexible Fabric Adhesive Bandages 1 In, 100 ea
Neck Supports
Orthopedic neck supports are considered FSA eligible expenses, so if you're traveling in the future or simply need some pain relief when you're lounging around the house, these neck pillows can make a huge difference!
Check Out: IMAK HappiNeck Orthopedic Neck Support
Contact Lens Accessories
In addition to contact lenses being FSA eligible, products like lens solution, carrying cases and other accessories are eligible for reimbursement as well.
Check Out: Bausch and Lomb Biotrue Multi Purpose Solution, 10 oz (Pack of 2)
Eyeglass Accessories
On the opposite end of the spectrum, eyeglass wearers have plenty of care considerations of their own when maintaining their eyewear. Cleaning clothes, eyeglass repair kits and other accessories are FSA eligible, so use your benefit to ensure they're in great shape year-round.
Check Out: Apex Eyeglass Repair Kit Model No : 71013 - 1 Ea
Thermometer
Has your family's thermometer seen better days? These devices have evolved by leaps and bounds in recent years to make taking a temperature easier than ever. Oral, in-ear, forehead and other designs are all eligible with an FSA!
Check Out: Braun Forehead Thermometer
Blood Pressure Monitor
If you or a loved one has a history of hypertension or a family history of heart disease, blood pressure monitoring is a smart choice for future health decisions. Smartphone-enabled blood pressure monitors make it easier than ever to track numbers and share them with healthcare professionals to better realize your long-term health goals.
Check Out: Qardio Arm Wireless Blood Pressure Monitor