5 summer safety tips for kids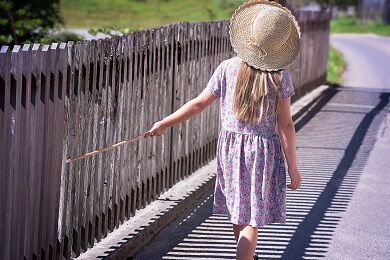 Summer is all about fun in the sun for you and your family. Whether your child is on break from school, you're taking a day trip to the park, or you're able to take a longer and much-needed vacation together, sun safety should play a role.
1) Protect kids from the sun. If your kids will be outside for an extended period of time, be sure to apply sunscreen before they leave the house. Apply sunscreen with SPF 30+ for kids, and re-apply it if they play in the water or get sweaty from playing sports.
Sunscreen should also be applied and re-applied every two hours for protection. Remind the kids to stick to the shade whenever possible, and have them wear hats or other sun protective clothing. If you have a baby, there is special baby sunscreen (though it's best to keep babies out of the sun, as best you can).
Shop for Sunscreen for Kids
Shop for Baby Sunscreen
2) Wear sunglasses. Sunglasses are eligible with a Flexible Spending Account, and you'll need a prescription to get reimbursed. Be sure to protect your eyes and your kids' eyes from harmful UV rays with sunglasses.
Shop for Sunglasses with an FSA
3) Get kids appropriate sports gear. According to WebMD, "If your children play team sports, make sure they have appropriate gear. Depending on the sport, this may include a mouth guard, face mask, helmet, pads, and shoes made specifically for the surface your child will play on." In addition, ensure that they're drinking plenty of water before, during and after exercise.
4) Bring a first aid kit. Be sure to pack a first aid kit, especially if you're taking the kids to a playground, a theme park, the beach or elsewhere outdoors. You can leave the kit in the car or carry with you on your person. Keep band-aids, gauze, and other healthy essentials on hand for peace-of-mind and keep kids happy.
Shop for Children's First Aid Kit
5) Incorporate sun protection with bug spray. Be sure to bring bug spray, especially if you're headed into the woods for a day hike or taking an extended camping trip. FSAstore.com carries a sunscreen with bug spray, so an FSA keeps you covered!
Shop for Sunscreen with Bug Spray