5 easy ways to improve cardiac health during American Heart Month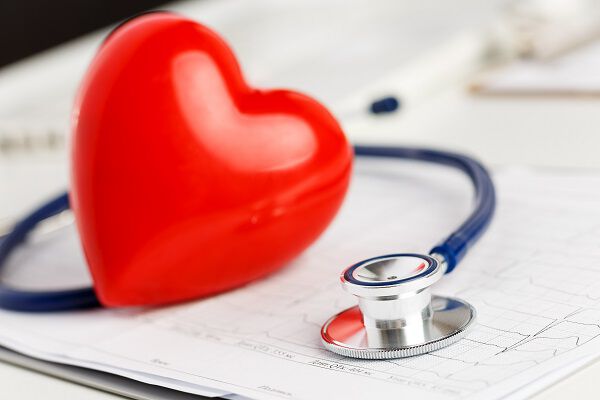 American Heart Month is here, an event held each February to spread awareness and educate individuals and families about the dangers of cardiovascular disease. According to the American Heart Association's 2016 Heart Disease and Stroke Statistics Update, 1 of every 3 deaths in the United States was caused by heart disease, stroke or other cardiovascular diseases in 2013 alone. While death rates have fallen significantly in recent decades, these numbers are still far too high.
At FSAstore.com, we are glad to support the mission of American Heart Month to help give our customers the tools and knowledge to make healthier choices for the future, and this month we'll be focusing on the small changes that can add up to a big difference in terms of your cardiac health. Don't know where to start? Here are a few changes you can make this month to build a stronger foundation for the future.
Talk with your Doctor
We're not a doctor, and the best medical advice you can receive is from a doctor who can help you create the best plan to combat and prevent future heart related health issues. Some of the most vital diagnostic tests that can reveal the current state of your heart health are non-invasive and can be completed in an outpatient setting, so any attempt to improve your cardiac health should start at the doctor's office!
If Weight Loss is on Your Agenda, Cut down on liquid calories
Whether you're a fan of soda, sugary fruit juices or other calorie-laden beverages, simply cutting one of these beverages out of your day and replacing it with a glass of water can save you up to 100 calories daily. Over the course of year, that could add up to multiple pounds in weight loss!
Take a walk
Adults 19-64 should aim for 150 minutes of moderate aerobic exercise each week, but if you don't exercise at all, taking daily walks can be a great way to get started. A 10-minute walk each day can get your heart rate up and your blood flowing to incorporate more physical activity into your routine.
Meditation/Deep Breathing
Taking deep breaths is known to lower your blood pressure, and this can be a welcome addition to your daily routine to ease your stress levels, and in turn improve your cardiac health. A few minutes a day of slow, deep breathing or setting aside an hour for meditation can make a major difference for hypertension sufferers and prevent heart damage caused by excessive stress.
Enhance your diet
One or two small dietary changes can make a lasting difference for your cardiac health as well! Make a commitment to eating breakfast daily with whole grains and fruit, add an extra veggie or piece of fruit to your snacking routine and try a red meat alternative (chicken, fish, vegetarian) once a week to round out your healthier diet.
For all of your family's health needs year-round, be sure to visit FSAstore.com! We have the web's largest selection of FSA-eligible items to help you maximize the potential of your employee benefits!