5 FSA-eligible cruise essentials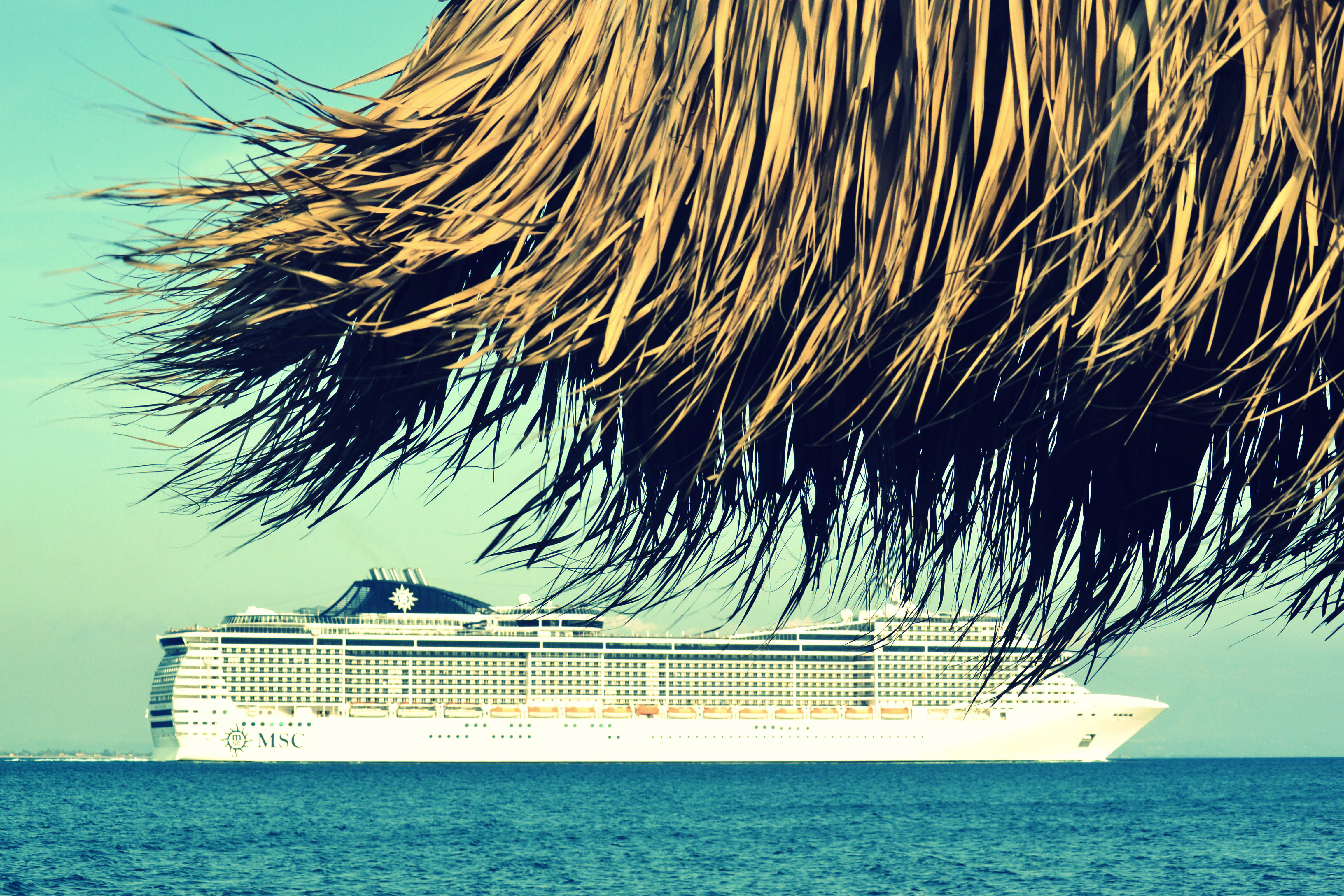 It's cruise season! The late spring and summer is the high season for cruise lines in the popular locales of the Caribbean and South America, and if you're planning an adventure with your significant other or family, now is the time to gear up for the trip ahead!
Packing for a cruise is a tricky proposition. For the duration of your trip, you'll be forced to buy items either on the boat or at your destinations (these may be pricey!), which can make things very difficult if an illness or sudden discomfort rears its head. Luckily, if you have an FSA, you can easily prepare for the most common health issues and maximize the enjoyment of your vacation with qualifying products.
Here are 5 FSA eligible cruise essentials:
Motion Sickness Acupressure Wristbands
Do you or a loved one get seasick? While large cruise ships can limit the amount of motion that passengers experience each day, rough seas can spring up at a moment's notice. Special acupressure wrist bands can relieve nausea due to motion sickness/travel. Psi Bands are drug free, waterproof, adjustable for a personalized and comfortable fit, stylish, and reusable.
Check Out: Psi Bands
Dermatological Sunscreen
You're bound to spend plenty of time in the sun on your cruise, but if you're heading closer to the Equator, the sun's rays will be much stronger and you'll need a sunscreen that can stand up to the challenge. Dermatological sunscreen is a massive improvement over mainstream sunscreens that can moisturize the underlying skin and prevent breakouts, as well as staying active for much longer after being exposed to water and sweat.
Check Out: La Roche Posay Anthelios SPF 50 Mineral Sunscreen, 1.7 fl oz
Travel First Aid Kit
While most cruises will have medical staff at the ready, when you and your loved ones are exploring cruise destinations, it may be handy to bring along a small first aid kit that can fit easily in a backpack or purse. This will allow you to treat cuts and bruises, blisters and other mishaps that may occur along the way before seeking more advanced medical attention if necessary.
Check Out: Adventure Medical Kits Smart Travel
Over-the-counter (OTC) pain reliever
Prepare ahead of time for any headaches, sore joints and other aches and pains you may encounter on the trip by bringing along a dedicated OTC pain reliever before your trip. Aspirin, acetaminophen and ibuprofen are all effective options that can tackle a wide range of ailments.
It's important to note that all OTC medicines now require a prescription from a doctor for FSA reimbursement.
Check Out: Bayer Aspirin Pain Reliever, Safety Coated, 325mg, Caplets, 100 ea
Cushioned Insoles
You'll be on your feet far more often than normal during your vacation, so make sure that your feet can stand up to the abuse with cushioned insoles. Insoles provide additional padding to absorb shock during each step, as well as cradling the heel to provide additional stability that can prevent strain and sudden injuries due to awkward movements. After a long day of exploring and being on your feet, cushioned insoles can help you bounce back more quickly!
Check Out: Men's: Dr. Scholl's Massaging Gel Men's Outrageous Comfort, Size 8-13
Women's: Dr. Scholl's Massaging Gel Women's Outrageous Comfort, Size 6-10
Need more ideas? Shop from our Lifestyle section at FSAstore.com