5 FSA-eligible items to shape up during National Men's Health Week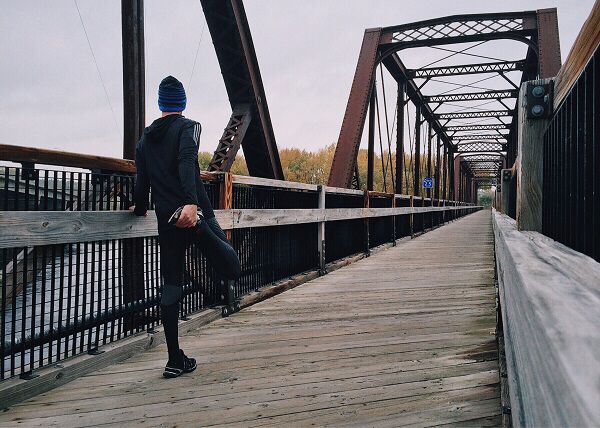 While Father's Day gets most of the press during the month of June, the week leading up to the holiday is just as important: National Men's Health Week! This initiative is held each year and encourages men of all ages to take the necessary steps to protect their long-term health and wellness, and there's no better way to do that than by making a renewed commitment to regular fitness.
The U.S. Department of Health and Human Services recommends 150 minutes of moderate aerobic activity or 75 minutes of vigorous aerobic activity each week for healthy adults. Sounds doable, right? However, jumping straight from the couch into the gym is an uphill climb that could result in significant soreness and even potential injuries if you're not careful. But if you have a flexible spending account (FSA), you are ahead of the game!
Here are 5 FSA-eligible products that can jumpstart your fitness endeavors during National Men's Health Week!
Heating Pad
Heat therapy is one of the best treatments for sore muscles, as it can promote increased circulation to worn out muscles. This improved flow of oxygenated blood to warmed muscles can boost the healing process after heavy activity, and heating pads are the easiest way to apply direct therapy to these areas.
Check Out: Cara Moist/Dry Heating Pad with Select Heat
Kinesiology Tape
Have you seen professional athletes wearing tape over their shoulders, knees and other areas when competing? That's kinesiology tape! This tape is made up of specially-engineered, ultra-durable synthetic fabric for increased strength and elasticity. It attaches with a resilient adhesive that will stay active through exposure to water, sweat and any other moisture. Kinesiology tape is used to facilitate the body's natural healing process without restricting one's range of motion, so you can manage strain injuries while sticking to your fitness regimen.
Check Out: KT TAPE Original, Pre-cut, 20 Strip, Cotton, Black
Elastic Bandages
These are great first-aid supplies to have around the house at any time of year, but they are especially helpful in the event of ankle sprains, twisted knees and other acute pain injuries. Elastic bandages are wrapped around the affected area to restrict awkward movements and promote the healing process.
Check Out: ACE 4" Elastic Bandage with Hook Closure
Electrotherapy Pain Relief Device
Have you heard of transcutaneous electric nerve stimulation (TENS)? This drug-free pain relief method utilizes electric sensors to interfere with the transmission of pain signals through the nerves to alleviate pain. These devices can also promote the release of endorphins, a form of natural pain reliever that can reduce instances of pain in a variety of situations. Electrotherapy is especially helpful in combating workout soreness, aching joints and other fitness-related fatigue.
Check Out: Omron electroTHERAPY Max Power Relief Device
Knee, Ankle, Elbow, Back Braces
A bum joint can throw your whole workout plan into disarray, so if you have a significant weakness in your knee, ankle or other areas throughout the body, prepare ahead of time before you hit the gym! Your FSA covers a huge range of joint supports that can stabilize these areas during heavy activity and prevent a major injury before it takes place.
Check Out: Braces and Elastic Supports