5 FSA eligible items to stay cool this summer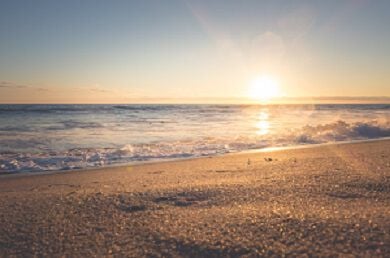 No matter what part of the U.S. you live in, there's a good chance that you and your loved ones are dealing with soaring temperatures. Staying cool is not only a matter of comfort, but necessary for your health. Luckily, if you're enrolled in a flexible spending account (FSA), it will cover products that can help keep you cool.
Here are a few ways to spend your FSA funds to keep cool this summer:
The Chillow
Sleeping is especially difficult in a hot, humid environment, especially without the benefit of air conditioning. The Chillow is a great solution that provides a cooling sensation for comfortable rest. It can be placed underneath an existing pillow and is flexible enough to use around the legs, arms and hips. It can also provide relief from hot flashes, headaches and fevers.
Check Out: Chillow® Plus Comfort Device
Cooling Face mask
While they're traditionally used to provide relief for headaches and puffy eyes, cooling face masks are also helpful during the summer. These masks can be worn at night to provide cooling relief. Use them to promote better sleep.
Check Out: TheraPearl Cooling Face Mask
Cold Packs
Cold packs provide cold therapy to areas of the body that have experienced sprains and resulting inflammation. But, they can also help you cool off quickly during a heat wave. The body contains a number of "pulse points" or areas where blood vessels are close to the surface of the skin and can cool off the body quickly when they come into contact with cold water or an ice pack. The most effective spots for a cold pack are the neck, wrists, the insides of elbows and knees and the inside of the ankle.
Check Out: Cara Ice Bag - 6 Inch Diameter
Sectionals
For larger coverage than a standard cold pack, oversized gel compresses are great options. Place them over specific pulse points or on a chair to provide cooling relief when you need it most. These sectionals contour to the shape of your body. Reuse them continuously to stay cool or to provide cold therapy to large sections of the body.
Check Out: KOOLpress Oversized Reusable Gel Compress Ice Packs 11x21, 3 pack
Neck Wraps
Reusable neck wraps are a great solution to cool off, as well. Neck wraps provide a more comfortable fit around this major pulse point, and can quickly reduce your body temperature to a comfortable level.
Check Out: KOOLpress Neck Contour Compress 23" x 7"
No matter where you're headed this summer, visit FSAstore.com first! Maximize the potential of your employee benefits and explore the many FSA eligible expenses that can keep you and your loved ones healthy year-round!