5 FSA-eligible must-haves for cyclists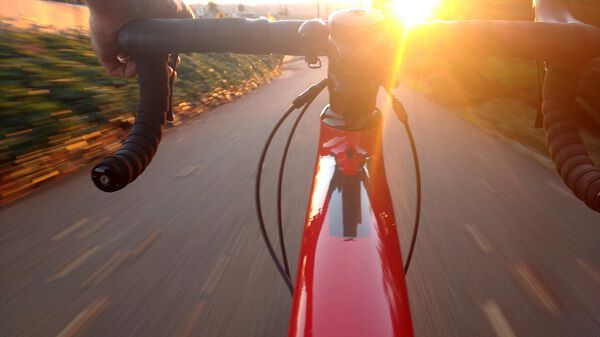 Summer's here, and that means warm weather, long days, and plenty of opportunities to hit the road on a bike. While there's something to be said for getting out and forgetting the worries of everyday life, you'd be doing yourself a disservice if you spent more time preparing for your mid-ride lunch stop than ensuring your safety while out on the road!
Luckily, saving money on some simple purchases to improve your cycling experience is easier than ever. And you can pay for them through an unexpected source - your flexible spending account (FSA) funds! Here are a few great FSA-eligible items that could make your ride safer and more comfortable.
Sunscreen
If you don't plan ahead for your ride with the right sun protection, you may end up with an epic burn instead. Last year's sunscreen may have a limited shelf life, so make sure that you're prepared for the new season with the most effective sun care regimen. Sunscreen with broad spectrum protection against ultraviolet rays and SPF 15 or above is eligible for FSA reimbursement, so make sure you and your loved ones avoid sunburn wherever you're headed.
Lip Balm
With the constant flow of wind in your face while biking, which may result in chapped lips for days afterward. While not all lip balm is FSA-eligible, those that are, follow the same eligibility requirements as sunscreen. As long as lip balm is SPF 15+ and offers broad spectrum protection, it is FSA-eligible!
Allergy Medicine
Being in the great outdoors comes with its own set of challenges, not the least of which are high pollen counts that could trigger your allergic symptoms. Allergy medication can help you breathe a little easier when you're out on the road, and over-the-counter medicines are eligible for FSA reimbursement with a prescription from a doctor.
Hot/Cold Packs
Whether you're an avid cyclist or a total newbie, a long ride can leave your muscles sore for days after physical activity, but your FSA can help tackle that as well! Hot and cold packs are eligible over-the-counter products that can administer targeted heat and cold therapy to soothe sore muscles, curb swelling and reduce pain so you can get back on the road faster.
Crash Pack
Last but not least, we never want to think about it when we're out on the road or on the trail, but falling off your bike in an emergency can lead to a serious injury that could be worsened without the right preparation. Every cyclist should keep a crash pack handy, and your FSA can help cover an extensive selection of bandages, braces, first aid kits and—worst-case scenario—crutches.
No matter where you're headed this summer, make FSAstore.com a part of your plans! We have the web's largest selection of FSA-eligible products to keep you and your loved ones healthy year-round.