5 FSA-eligible products to treat yourself this Mother's Day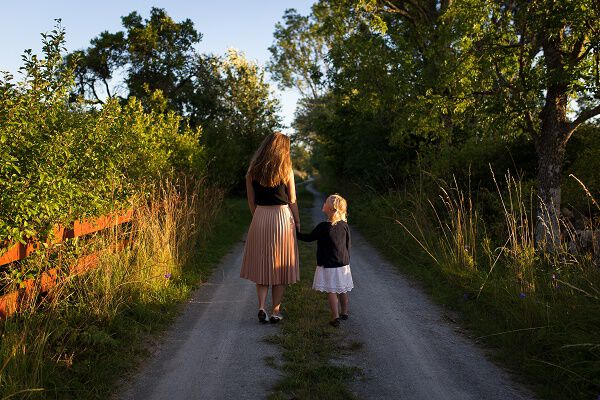 Mother's Day arrives on May 14, 2017, and this holiday also kicks of National Women's Health Week, a national initiative that serves as a time to encourage women to take steps to improve their health and make wellness a priority.
If you're a working mom who's enrolled in a flexible spending account (FSA), you'd be surprised by just how many FSA-eligible products can help improve your overall well-being. Whether it's products to tackle chronic pain issues or to help you manage being a mom, it's your holiday - it's time to treat yourself!
Here are a few great FSA-eligible items that moms should consider this Mother's Day.
Pain Relief Eye Mask
Do you have an issue with puffy eyes or inflammation? Or do you suffer from migraines and have extensive eye pain that accompanies headaches? Therapeutic eye masks can administer both heat and cold therapy, and are a great option for moms looking for a natural means of pain relief.
Check Out: TheraPearl Hot or Cold Therapy Eye Mask
Acupressure Wrist Bands
Do you suffer from motion sickness during travel or experience nausea when a migraine hits? You may be the perfect candidate for acupressure wrist bands! These drug-free bands provide light pressure to key acupoints in the wrist to alleviate nausea caused by travel, headaches, morning sickness/pregnancy, anesthesia and chemotherapy. Best of all, they're waterproof, adjustable for a customized fit, and reusable.
Check Out: Psi Bands Acupressure Wrist Bands - Color Play
Mineral Sunscreen
How prepared are you for summer? If you'll be spending time at the beach this summer, be sure to pack the sunscreen! These products are eligible as long as they offer broad-spectrum protection against UVA/UVB rays, and offer a sun protection factor (SPF) of 15 or above. Mineral sunscreen is not absorbed into the skin, does not degrade over time because of UVA/UVB rays, and is effective immediately after application.
Check Out: La Roche-Posay Anthelios 50 Mineral Sunscreen Tinted for Face, Ultra-Light Fluid SPF 50 with Antioxidants, 1.7 Fl. Oz.
Lip Balm with SPF 15+
In addition to sunscreen, make sure your lips are protected all summer long as well! Lip balm is only FSA-eligible with an SPF 15 or above, so use your FSA funds to refresh the look of your lips and keep them protected from sun damage.
Check Out: Banana Boat Aloe Vera with Vitamin E Sunscreen Lip Balm SPF 45, 0.15 oz
First Aid Kit
There's a long summer ahead of day trips, vacations and outdoor excursions, so make sure you and your loved ones are protected with medical supplies to handle any situation. First aid kits are a smart buy for your home, car or boat and can help you respond confidently in an emergency situation.
Check Out: Adventure Medical First Aid Kit Comprehensive