5 hi-tech health products for cold and flu season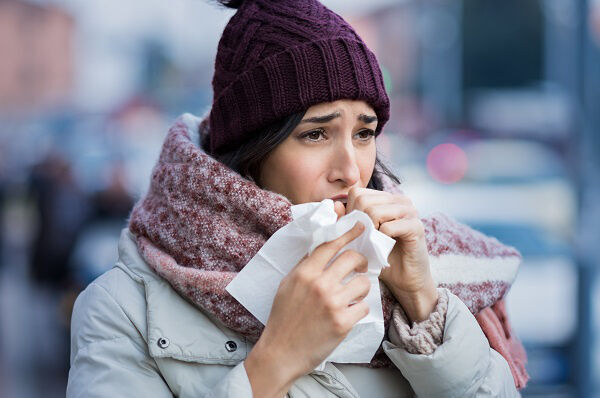 Did you know smartphone-enabled or connected hi-tech health products are FSA eligible? Cold and flu season is no laughing matter. While you can do your part to ward off illness by eating healthy and exercising, some illnesses strike when you least expect it. Thankfully, much of the technology you can find in your doctor's office is now available in at-home devices that can help you better treat illnesses and share vital information with your physician. Best of all, they're FSA eligible!
Let's explore some of the best hi-tech health products:
Smartphone Thermometer
It was only a matter of time before a smartphone-enabled thermometer was developed! This device has the added advantage of a free app that records time-stamped fever readings, and symptoms for various members of your family. This is especially handy when discussing an illness with your doctor!
Check Out: Kinsa Smartphone Thermometer
Connected Medical Kit
If you're looking for a thermometer with a bit more utility, CliniCloud is your answer! This device and accompanying app for your smartphone combines a thermometer and stethoscope into one connected medical kit that can integrate readings from the two devices through the use of infrared technology with Bluetooth connectivity. You can even take your little one's temperature while he/she is sound asleep! And of course, the CliniCloud app logs all of your readings to easily share with your doctor.
Check Out: CliniCloud Connected Medical Kit
Vibrating Pain Relief Mask
A vibrating pain relief mask is a great, drug-free option to fight a sinus infection or another ailment this winter. These subtle vibrations provide gentle compression to enhance blood circulation and aid in pain relief. The mask blocks out light while still allowing the skin to breathe and can even be placed in the freezer to provide cooling relief.
Check Out: Intellinetix Vibrating Pain Relief Mask
Baby Bluetooth Thermometer
If you have a newborn or toddler at home, taking his/her temperature can be a trying experience. The TempTraq Bluetooth thermometer is such an amazing advance in home health care. This wearable thermometer patch is placed under the arm to continuously monitor body temperature. And, it can also provide convenient alerts on a compatible smart device.
Check Out: TempTraq Baby Bluetooth Thermometer
TENS Machine
TENS units, which stands for transcutaneous electrical nerve stimulation, treats chronic pain issues. A TENS unit can treat osteoarthritis, fibromyalgia, and muscle/joint soreness pain, or acute pain from a cold or flu. TENS machines block pain signals along pathways to the brain, thereby reducing the body's pain response. These devices have a wealth of potential uses.
Check Out: AccuRelief™ Wireless Remote Control TENS
If you have FSA funds to spare, use them at FSAstore.com! We have the web's largest selection of FSA eligible products.