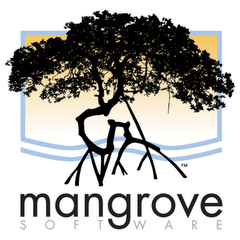 FSAstore.com is pleased to present the first-ever partnership spotlight with Mangrove!
Mangrove Software, Inc., based in Tampa, Florida is a leading provider of human capital management (HCM), payroll and benefits administration solutions for mid-market businesses. Mangrove's fully integrated HCM/payroll solution helps companies seamlessly recruit, manage, pay and analyze their workforce. Mangrove offers innovative, personalized services for COBRA administration and consumer driven health plans including flexible spending accounts (FSA), health savings accounts (HSA) and health reimbursement arrangements (HRA). Visit www.emangrove.com to learn more.
How important is having access to FSAstore.com for your participants and employers?
Mangrove: Very important! The utilization of FSAstore.com by our clients and their participants is increasing each month. Not only is it a great tool when shopping for products, but the additional resources available to the users is a great value add – physician locator, FAQs, Eligible Lists, etc. The fact that we can all go to a single location for that information and shop with confidence that the product is eligible, is really priceless. Not to mention, not having to submit receipts for Mangrove Benefit Card purchases is a huge selling point for the participants!
Which FSAstore.com tools do you think are the most valuable for your participants?
Mangrove: While all of the tools are valuable, obviously the best tool is the store itself – the ability to buy eligible products with your card, knowing they are eligible, having many brand options and at an equal or lower cost than store-bought - that's exactly what every consumer wants.
Are there particular questions about an FSA that come up more frequently from your participants?
Mangrove: The number one question we get from participants is "Why do I have to submit receipts for my Benefit Card purchase?" Participants simply do not understand the IRS regulations surrounding the cards and the technology. That's just yet another reason that we love working with FSAstore.com and refer the participants there - no receipts!
If you use SIGIS, is SIGIS adoption beneficial for third party administrators? Why?
Mangrove: Absolutely! Prior to FSAstore.com, IIAS was very difficult to explain to participants – how the technology works, which locations had IIAS, how to use IIAS, etc. As the adoption of IIAS has increased (we remember the days that all the IIAS implemented merchants would fit on one page!), we find that it's a great benefit to have SIGIS at the forefront of the technology and IRS requirements.
Has forfeiture of funds decreased since being partners with us?
Mangrove: Yes, the unnecessary forfeitures have definitely decreased. What is more important is the feedback surrounding the better utilization of funds during the actual plan year and better upfront planning during open enrollment. We're finding that participants are making better enrollment decisions and smarter purchases throughout the year.
Can the benefits industry as a whole improve education efforts on FSAs and HSAs? In what ways?
Mangrove: Absolutely! For one, the IRS could certainly clarify a lot of those grey areas for all of us and not leave as much up to interpretation to standardize the administration for all of us. Further, it would be great to see providers (like Walgreens and CVS have done in the past) get in on the mix and encourage FSA enrollment, utilization, and assist the participants with using their FSAs/HSAs. The sad truth is that when you mention your Benefit card to your provider these days, many of them have no idea what you are talking about or know much information about these plans. Let's help one another to provide the best possible product and service to our mutual customer. We need to help our participants take better control of their health care and the easiest way to start is by their FSA/HSA plan.
Any other positive feedback you can share?
Mangrove: One of the things that we absolutely love about FSAstore.com is how active you are in promoting the site. You provide pre-coded material that is easy to implement and the new iframes make it even easier – they are updated for us! They are always prepared with information and materials and are quick to get us anything custom that we need. We recently hosted a series of HR outreach webinars for our clients and it was a huge success! FSAstore.com really makes promoting the partnership very easy!
Many thanks to Mangrove for sharing their partnership experience with us! Check out Mangrove on Twitter, LinkedIn and YouTube.
Want to be included in next month's spotlight? Let us know!