Dental Expenses: Something to smile about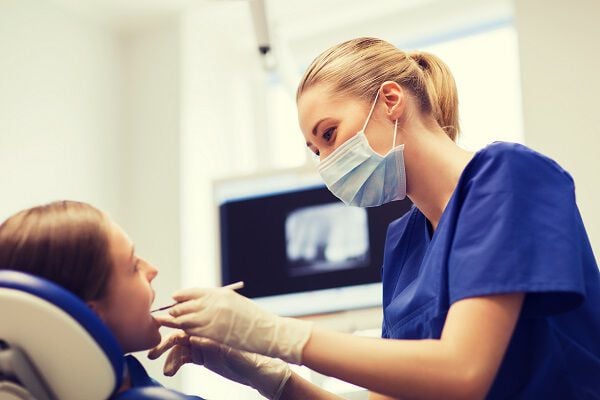 When it comes to trips to the doctor, it can be difficult to sift through what costs are covered by Flexible Spending Accounts (FSAs), and what isn't. Furthermore, some dental costs are only covered if you have a Letter of Medical Necessity (LMN) or valid prescription from your dentist.
To determine what's exactly eligible under your FSA, talk with your Third Party Administrator (whose information can typically be found on the back of your FSA card) about your plan specifics. They will be able to tell you exactly what they'll require for documentation for your dental service or product. FSAStore.com's Eligibility List helps you to decipher which items and services may require a LMN, prescription or neither.
A general rule to follow is that FSAs will cover anything that treats or prevents a dental disease. Procedures such as cleanings, fillings, sealants, crowns, dentures, tooth extraction, bonding, and diagnostic services should all be covered. Additionally, FSAs will cover treatments for gingivitis, gum recession, oral surgery, etc. FSA plans do not cover any form of cosmetic dentistry such as teeth whitening or veneers. Orthodontia procedures like braces and orthodontia wax are covered, too.
FSA Eligible Dental Products:
The Doctor's NightGuard Advanced Comfort Dental Protector - A patented 2 layer design with soft upper layer to cushion and absorb with firm lower layer to prevent grinding and bite through. A less bulky, more flexible and secure dental protector so you can sleep comfortably through the night.
Stain Away Plus Professional Strength Denture Cleanser Powder - A denture cleaner that's 3X more effective than other leading denture cleaners. Overnight soaking of your dentures will remove accumulated, calcified plaque and the stains that have become imbedded in dentures. Guaranteed to remove years of stain and tartar buildup that denture tablets do not remove.
DenTek Temparin Max - Lost Filling and Loose Cap Repair - Temporary fix for replacing a lost filing, cap, crown or inlay until you have a chance to visit your dentist. Visit dentist within 48 hours of use.