Update your diabetes care regimen with your FSA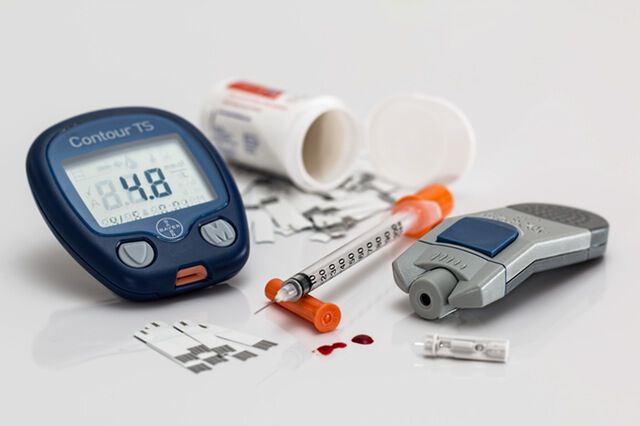 November is American Diabetes Month, a campaign that aims to create a sense of urgency about a public health crisis that affects more than 29 million Americans. As Thanksgiving and the coming holiday season approach, this month also plays host to a variety of health awareness initiatives.
At FSAstore.com, we offer diabetes care supplies eligible for reimbursement with consumer-directed healthcare accounts. If you have diabetes and have a flexible spending account (FSA) or health savings account (HSA), you'd be amazed at how many products are covered by these benefits.
Let's explore which diabetes care regimen products are available to account holders:
Insulin. While we do not sell insulin directly at FSAstore.com/HSAstore.com, we feel it's important to mention to our consumers that this is the only over-the-counter medicine that does not require a prescription for reimbursement with a consumer-directed healthcare account. While OTC medicines like pain relievers, allergy medicines and topical treatments require a prescription for FSA/HSA reimbursement, insulin can be purchased with an FSA card without prescription.
Insulin Delivery Systems. Whether you use traditional syringes, fixed or pen needles as a means of controlling your insulin levels, ensuring that you have a ready supply of clean needles is a major concern for anyone who contends with diabetes. As an added bonus, Sharps containers to safely dispose of needles are FSA eligible as well!
Blood Glucose Testing Supplies. Whether you're at home or on the go, having a reliable means of testing one's blood glucose levels is essential to ensuring that you don't develop hypoglycemia. Blood glucose meters, testing strips and lancets are FSA eligible.
Urine Testing Supplies. Urine testing is another vital aspect of diabetes care. These test kits are used to measure protein levels in the urine to check for any potential kidney damage. Urinalysis tests can be used to measure glucose levels, but blood glucose testing is typically the most reliable.
Diabetes Nutritionals. Last but not least, monitoring one's blood sugar is a crucial step in controlling diabetes. Having a quick means of raising your blood sugar levels at home or on the go is vital. Diabetes nutritionals like glucose gels and tablets can quickly raise blood glucose levels to relieve low levels and improve energy levels quickly.
If you, your spouse or dependents suffer from diabetes, maximize the potential of your FSA or HSA by shopping at FSAstore.com and HSAstore.com! We have the largest selection of eligible diabetes care supplies.